Long term project; the site implies multiple programming aspects and minimalist design. The home page is made in HTML, and the rest of the pages — in Flash and are elastic, in order to be seen properly on all screen sizes.
The home page contains articles about Royal from partners and news from the domain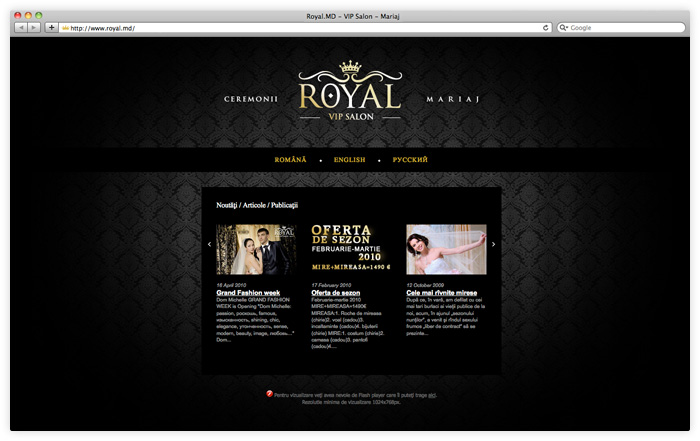 Don't be ashamed to download the latest FlashPlayer in order to watch the intro video.
Intro page – images with presentation sentences for the saloon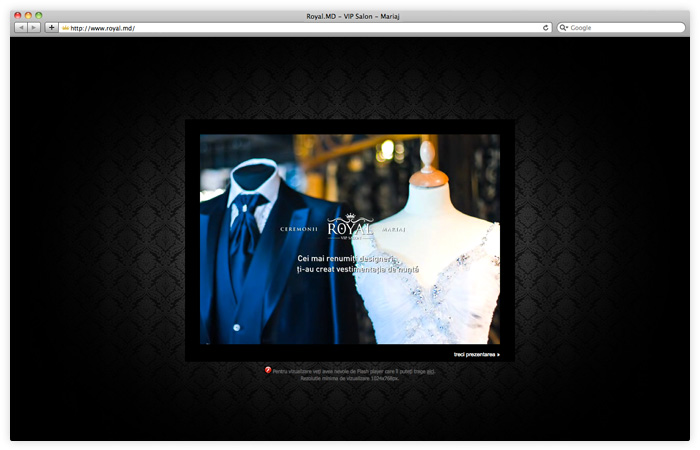 Page with collections offered by the saloon, arranged by fashion designers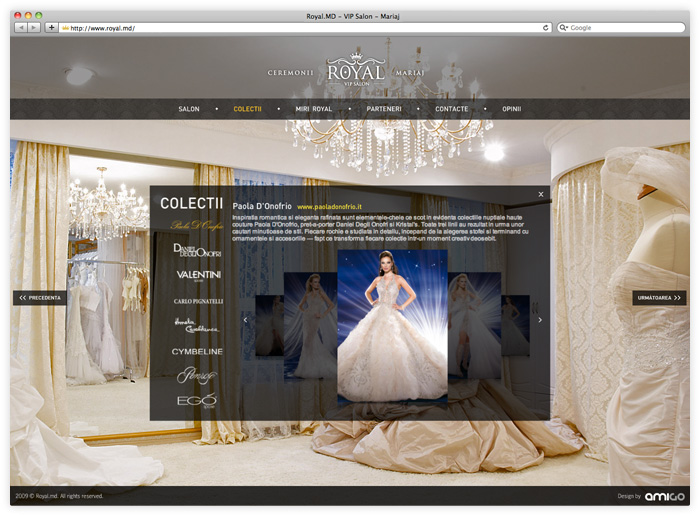 A photo session was organized, for you to see how warm, cosy and also chic Royal is.
Panorama with the first floor of the saloon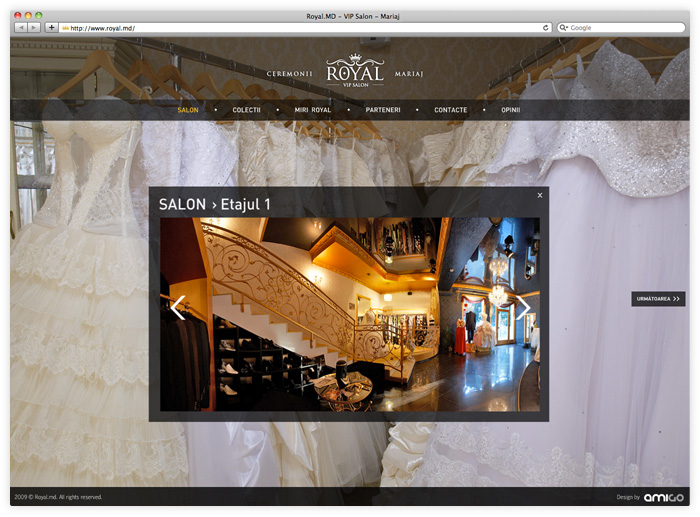 "Royal Brides" section with photo gallery of stars who like Royal collections