"Flow" Festival appeared because of the need to open new ways of communication, leading to creation of artists' and scientists' network, which would contribute to bringing together the Danubian countries: Austria, Bosnia and Herzegovina, Bulgaria, Croatia, Moldova, Romania, Serbia, Slovakia, Ukraine and Hungary. Starting from 2008, the intention is to organize it, with local impact, in different cities from the Danubian region.
Info for curious – the festival and program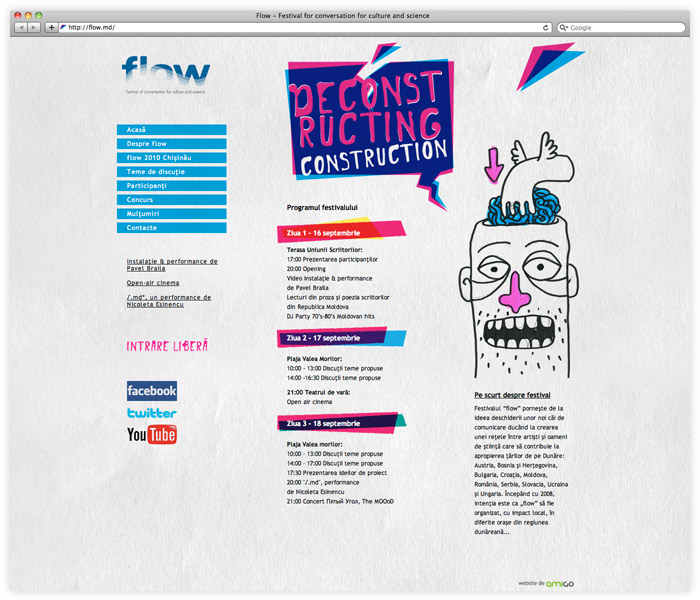 "Flow" community discussions and projects will stress on words as "fragility", "openness" and "freedom". The definitions and meanings of these words will lead to debates of topics considered relevant on local, regional and European scale.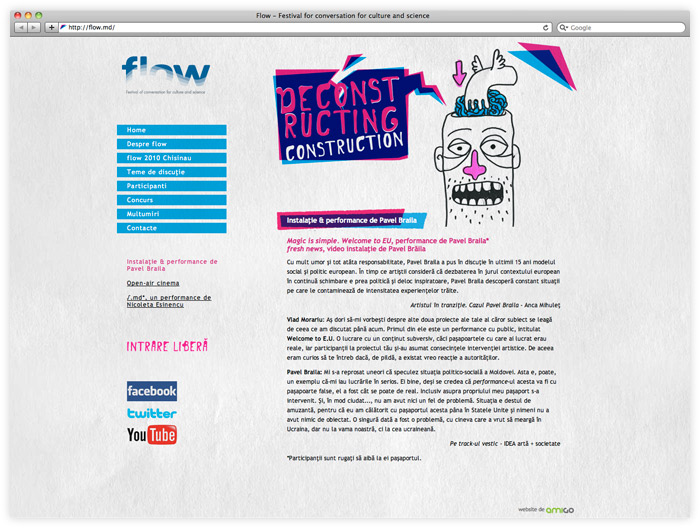 Description of installation and performance presented at the festival