Website for Delmark mushrooms cultivator
Delmark is the first and the biggest brand in Moldova behind which is factory specializing in Champignon mushroom cultivation, located only 25 km from Chisinau, in Peresecina village, Orhei.
Homepage is a handy shelf with Delmark products ready to cook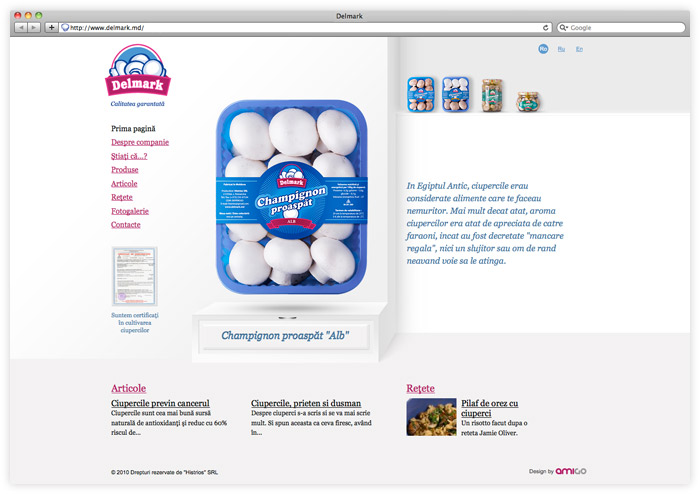 Delmark products is all about healthy living. Just have to try.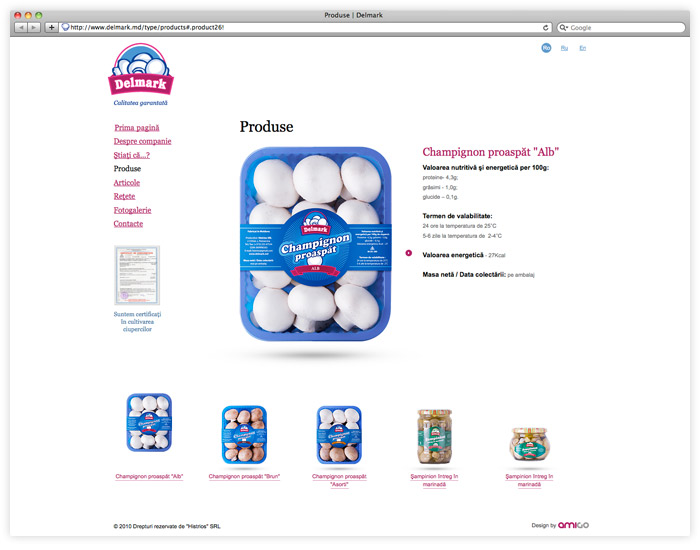 And of course we cook them differently.