Vinaria din Vale S.A. is one of the first ventures in Moldovan wine-making branch. Main activity of the company is production of high quality dry white and red wines, using advanced technology and modern equipment. Main countries for export are: Bulgaria, Romania, Portugal, Germany, Hungary, Central/Eastern Europe and Western Europe.
Homepage is showing a brief look over some of the wines and intrigue visitors with company's legend.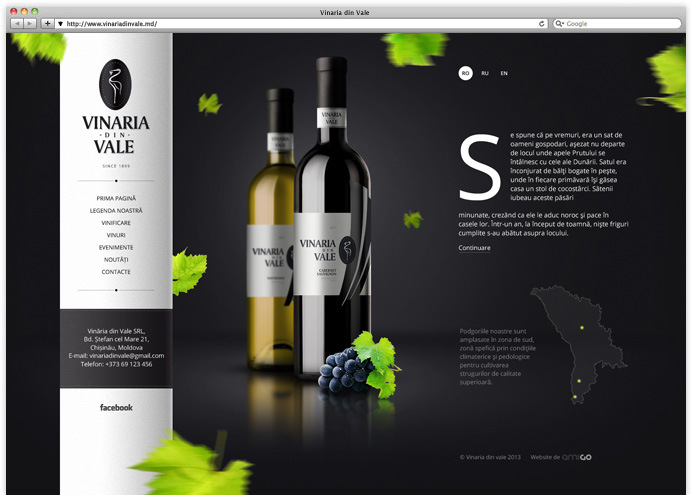 The clean and fresh look of the catalog is creating a rich feeling about the quality of the wines.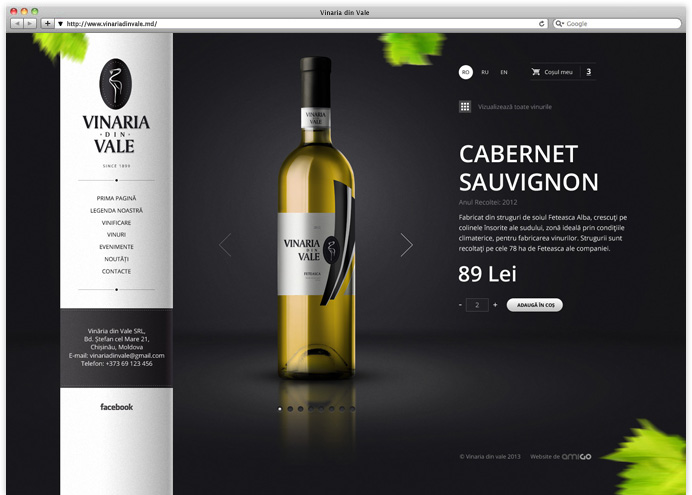 For those who like to pick bottles off the shelves there is an alternative view.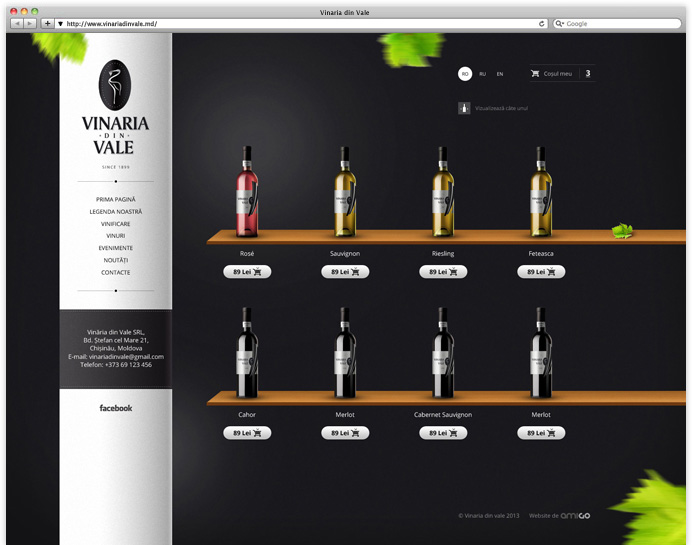 All the wines can be found in the supermarkets or bought directly from the winery through the website. Pick the bottle, choose the quantity, give some delivery details and you can spend the evening enjoying a glass of good Cabernet Sauvignon.
Shopping cart