The best word to define IMAGO is LOVE. It explains so well what they feel when they come to work. They are different but powerful together - one does outstanding illustration, one invents cosmic visuals, the other loves the geometric order and disorder, one has great sense of humour, one is the most realistic optimistic person with maximal attention to details, or another that makes wacky and catchy pictures.
Simple homepage, with love.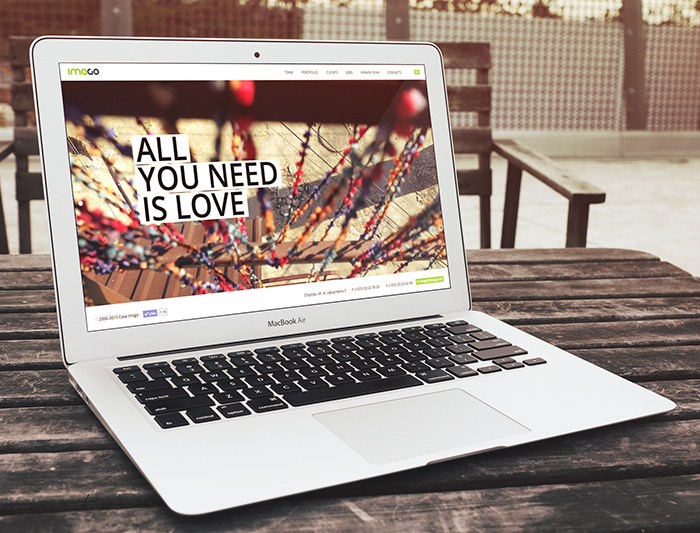 All of them together, they generate a fruitful, positive, professional, lovable atmosphere of trust and understanding, that fills every corner of Imago's office.
The cat is proudly standing in the administration department.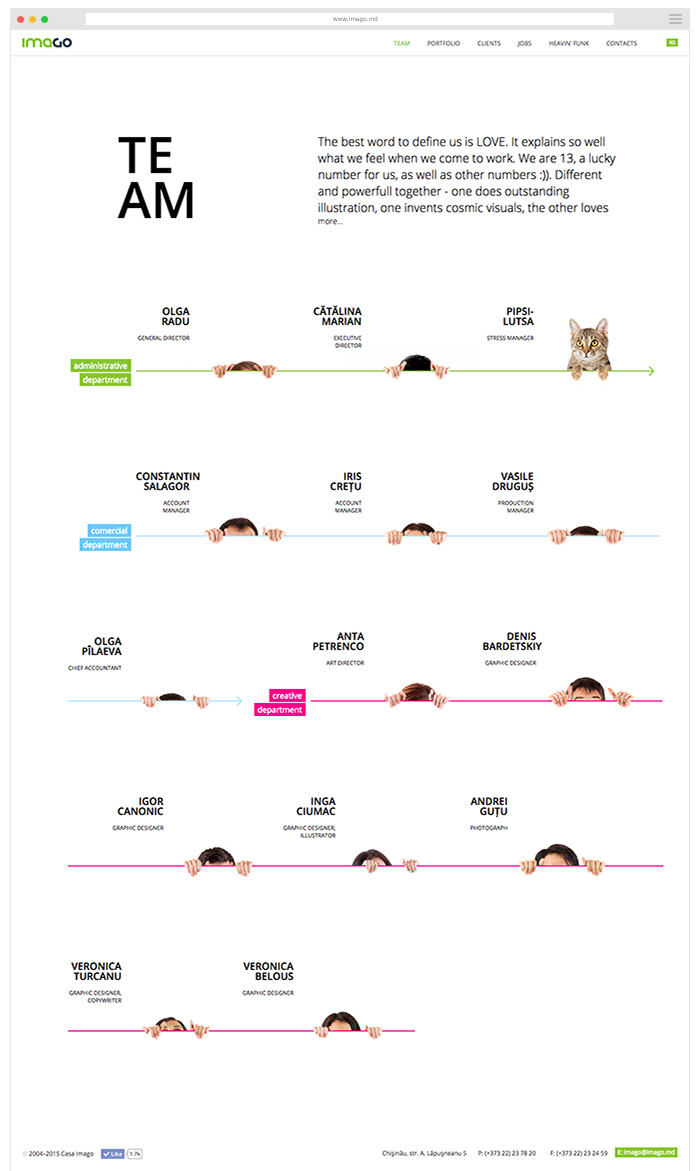 Imago is doing communication with passion since 2004. They generate ideas together or individually, discuss them on the balcony and finally produce them. The communication goal is achieved and this is what they are good at if clients have some good credit of trust.
Very wide portfolio from the IMAGO team, including everything you can imagine.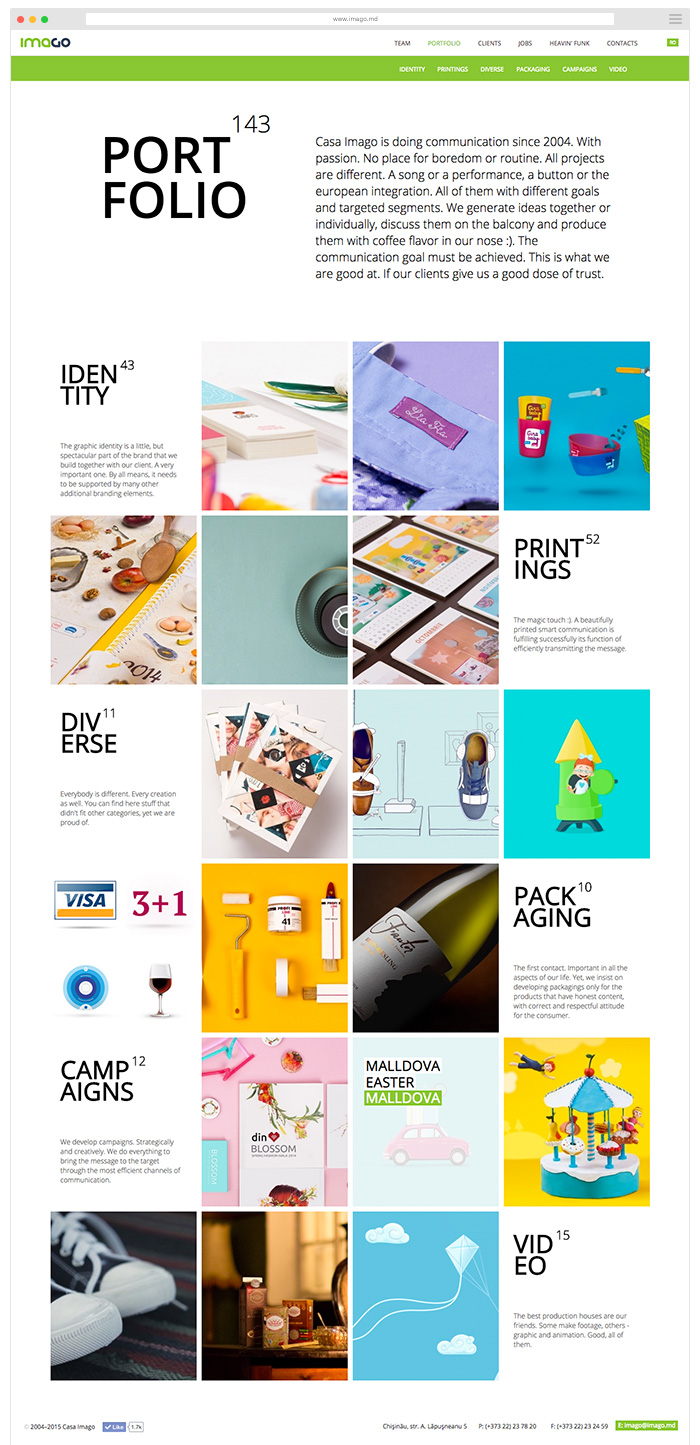 Amigo was challenged to build this website in collaboration with Alexander "Propeller" Ghenov, that brought this concept to us for HTML mark-up and implementation. We have also build a custom CMS for this particular project to allow IMAGOs to administrate the website hassle free.
Each job is presented with a small comment and a nice set of macro pictures.