Amigo was supporting IMAGO's web-projects since Jesus Christ. This is the last version which is the third online version from the five concepts since Imago is on the board surfing the advertising in Moldova.
Homepage is an overview of the portfolio showing the latest additions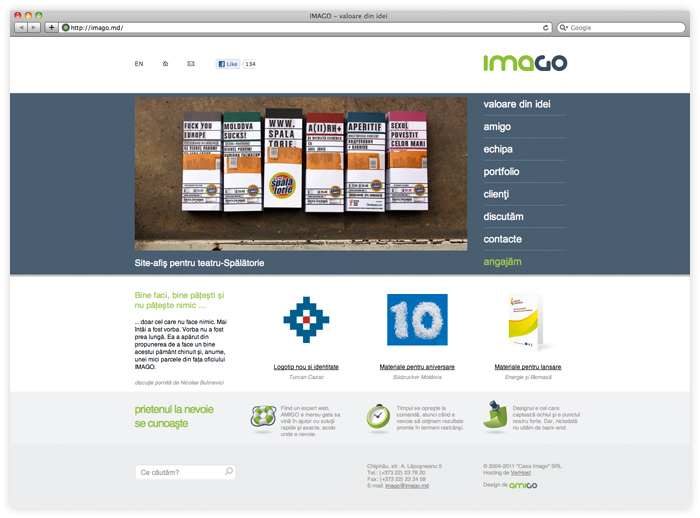 By now IMAGO has done loads of great jobs counting over 150 projects presented on their website, but who knows how many they have in reality – maybe housekeeping lady :)
Portfolio page is divided in blocks representing different directions of design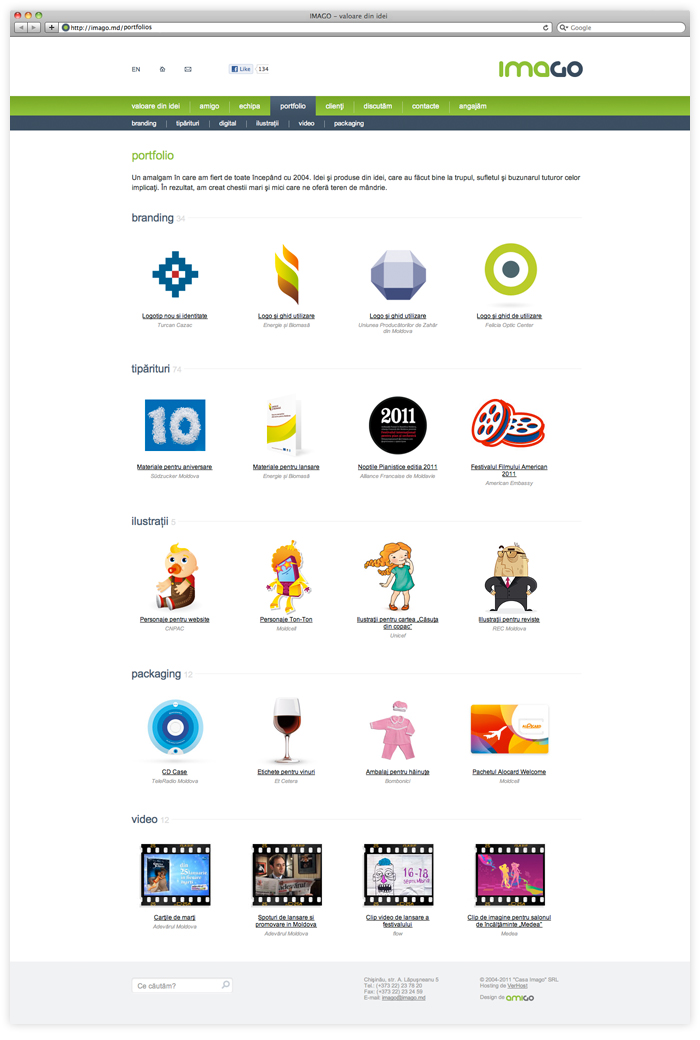 By the way, Amigo is supporting Imago's portfolio and we are updating it everytime when taking a minute away from our jobs.
A real job looks like this and it can take every pice of a brand identity or every type of printings