This is not another regular news site! This is a site for alternative another kind of news - Your own Truth about anything and anyone. This is a site, which is the first in the world to allow You to test the applicability of Your Truth.
To find the truth, no account is needed, but to post your own, join for free and let the truth be with you. Log in and feel free to post your own truths, test a leader or find the truth about everything using our Lie Detector. Don't let the truth pass over you. Help others to find their truth and you will be surprised to find yours revealed.
Homepage - a mix of truths and statistics.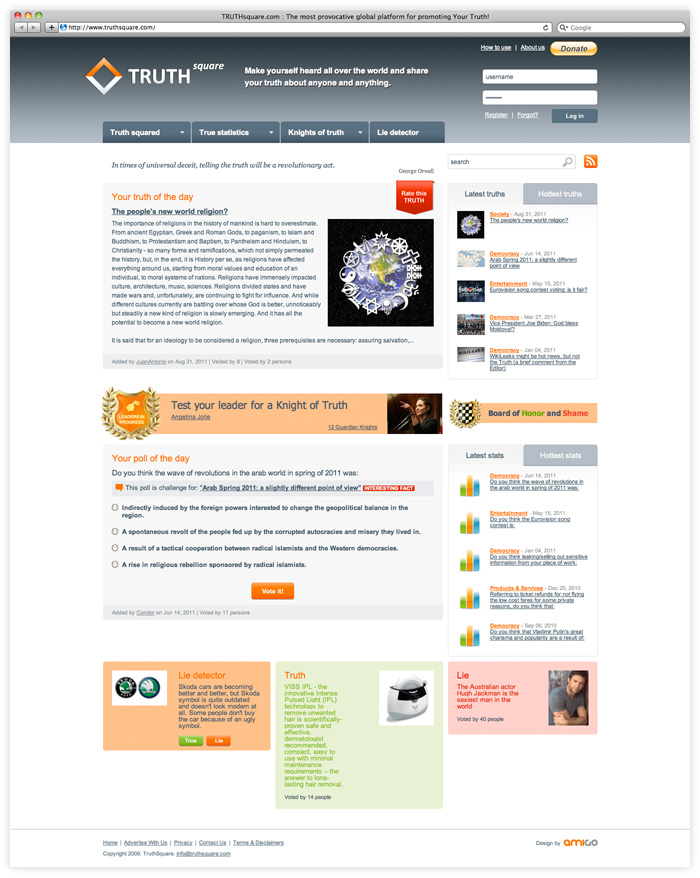 Everyone is free to describe his own truth and find other people's position about it. And just to make the process a bit more interesting, every truth can be challenged with another truth. This way you can complete a truth or bring to the surface another point in it. In any instance you can share a truth, or a poll with your friends from Facebook, Twitter or send it to an email.
A page representing a truth waiting for its vote.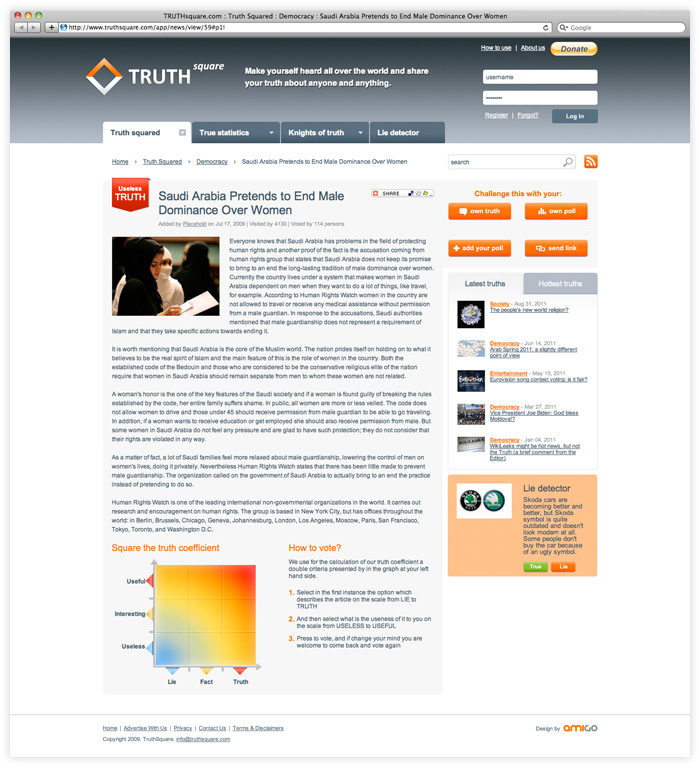 Amigo developed and designed a visual application that makes the voting comfortable, pleasant and first of all calculable. First of all we found the primary direction to calculate the truth: truth or lie. Then we measure the utility of a truth: useless or useful. Intersection of these two axes gives us 9 values which are much better that usual: YES or NO.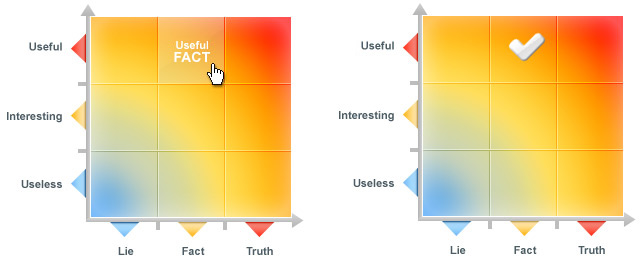 The easiest way to to detect a lie is the Lie Detector. It is the ideal method for those with a permanent lack of time but in a persistent desire to find where actually the truth lies.
Lie detector - a chance to find the truth without being a writer.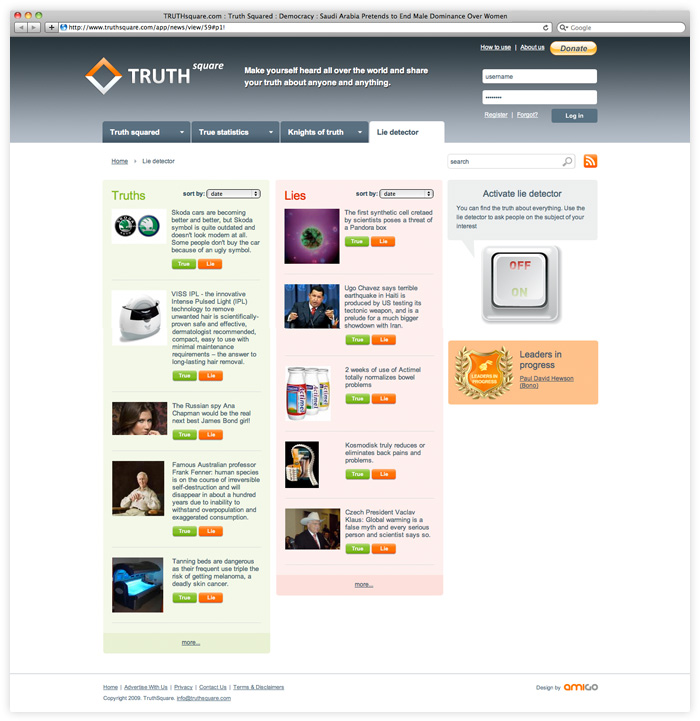 We started from here.