Travel with Voiaj International
Whether it's a business trip or a vacation, a weekend getaway or a long stay, everyone wants to forget worries and be safe from the first moment of the trip up to its end. Voiaj International is a good partner in the field of air transport and travel industry, providing services of ticket sales, inbound and outbound tourism, hotel reservations, renting cars.
We had a real challenge to fit many things on one page without making it endless.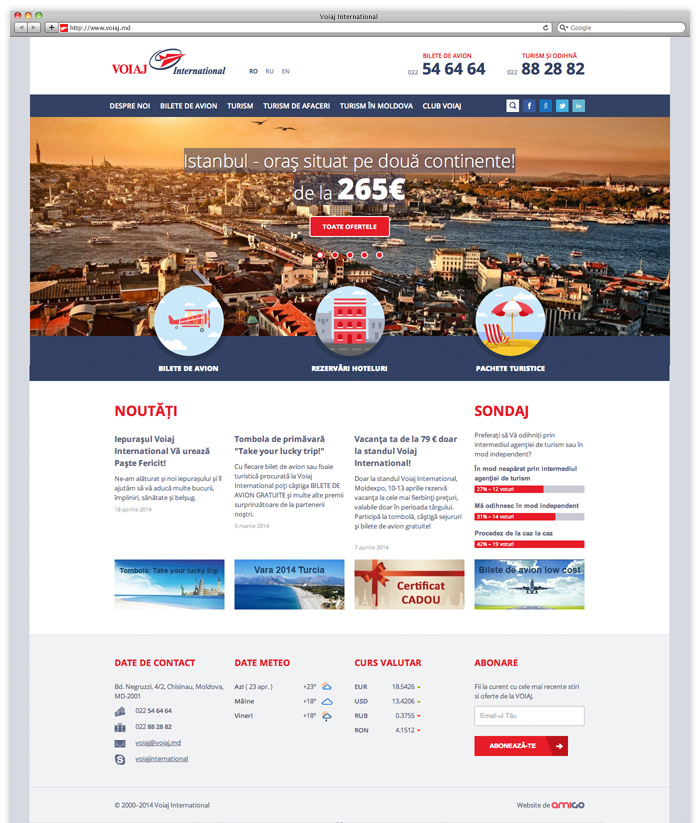 Hot offers are pointed on the map, are described, priced and pictured for visitors convinience.