Ponti was founded in 1987 and it is manufacturing a large variety of socks, tights and stockings since then. Their main clients are everyone of us: men, women and kids. Since we are mainly men here and were surrounded by so many sexy pictures, we had a great pleasure to work on this project ;)
Homepage has a live slider of the recent promo materials.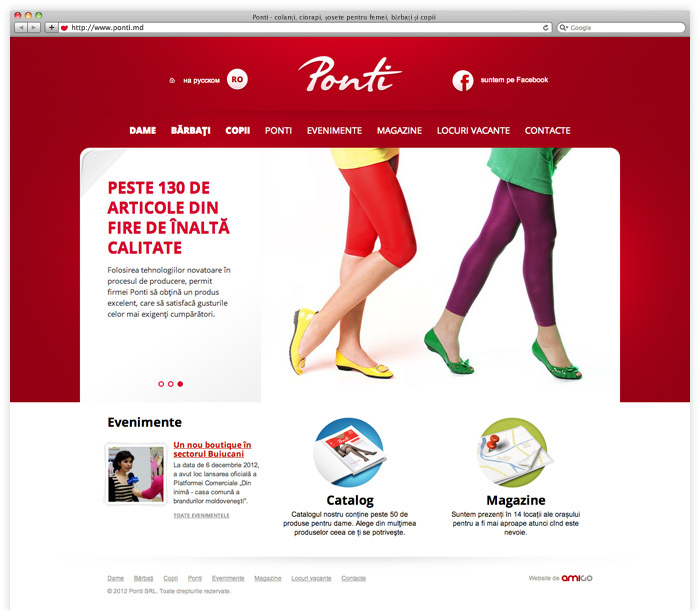 Amigo worked hard to present the catalog with its wide structure. We developed two different layouts for products categories: carousel and the usual grid/table.
Carousel is the pretty way to see things here. Recommended for window shoppers :)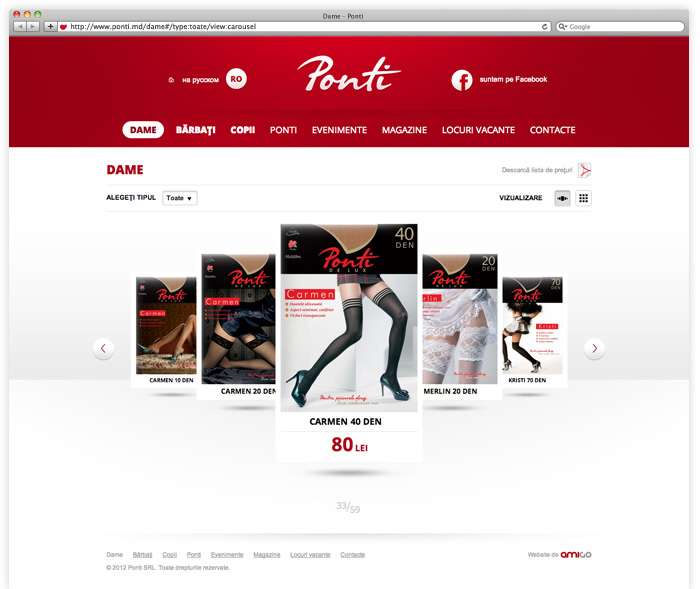 Since the products by Ponti are so diverse, their characteristics were layed out in a way so they are easy to read and comprehend by the visitors. 
You have all you might need: product name, price, description, characteristics, sizes and of course colours variety.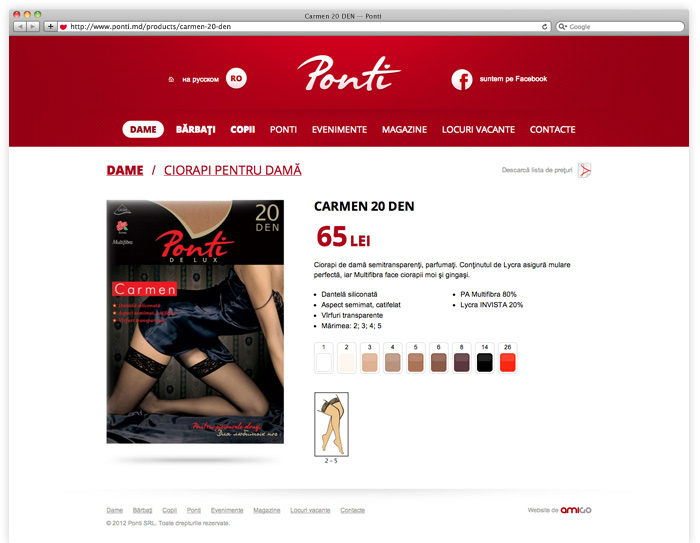 By now Ponti has 14 selling points spread around the Chisinau and to facilitate the search of the closest shop we've implemented Google maps that makes seeking an ease.
Zoom, choose, press, read and go buy ;)