The CIS Leading Counsel Network (LCN) is a professional network of the leading law firms across the CIS (Commonwealth of Independent States) economic region offering clients integrated multijurisdictional legal advice. Founded in 2009, the network brings together law firms in Armenia, Azerbaijan, Belarus, Kazakhstan, Kyrgyzstan, Moldova, Russia, Turkmenistan and Ukraine, and combines highest international professional standards with a unique local insight in the regions, which are increasingly attracting international investments.
Dynamic map shows the countries in images too for those who are not familiar enough with CIS countries and their features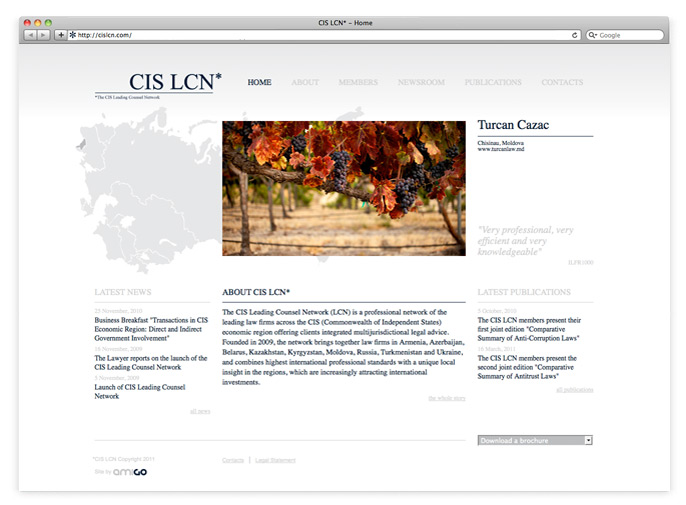 Whereabouts is Moldova? Just point over the country name and you will see it on the map. Handy?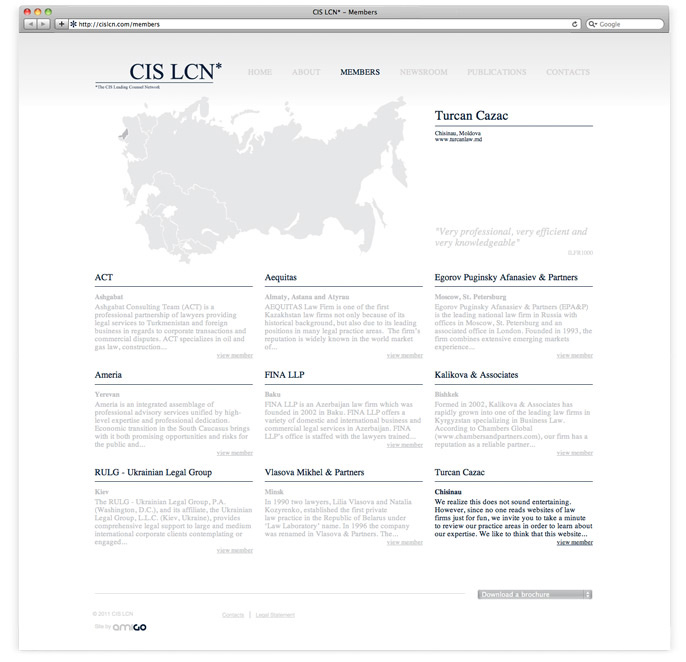 A page showing Turcan Cazac managing partner – Alexander Turcan