Student Adventure website design only
A site for youth should look young. In order to make you want to go to the USA, beautiful places are shown on the background. It's changing randomly and the site looks different every time you access it.
Home page with presenting the TV program hosted by Nata Albot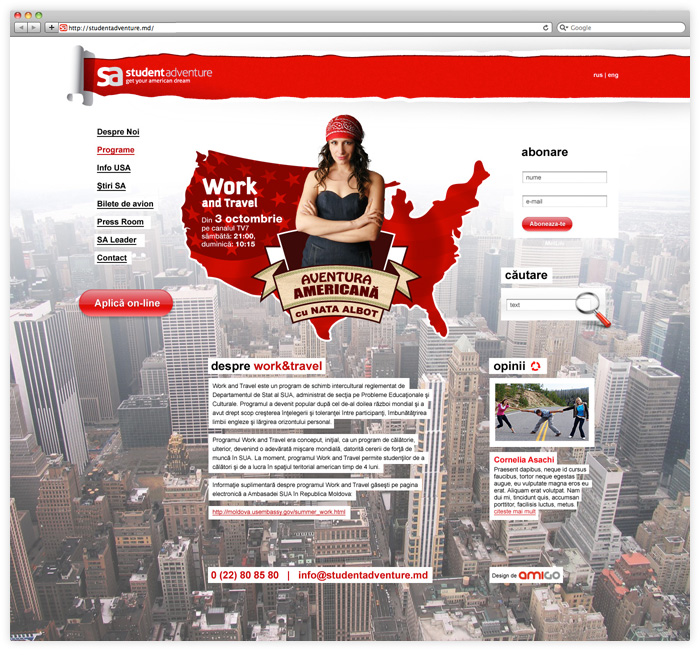 How does the same page look with another background and event? Differently.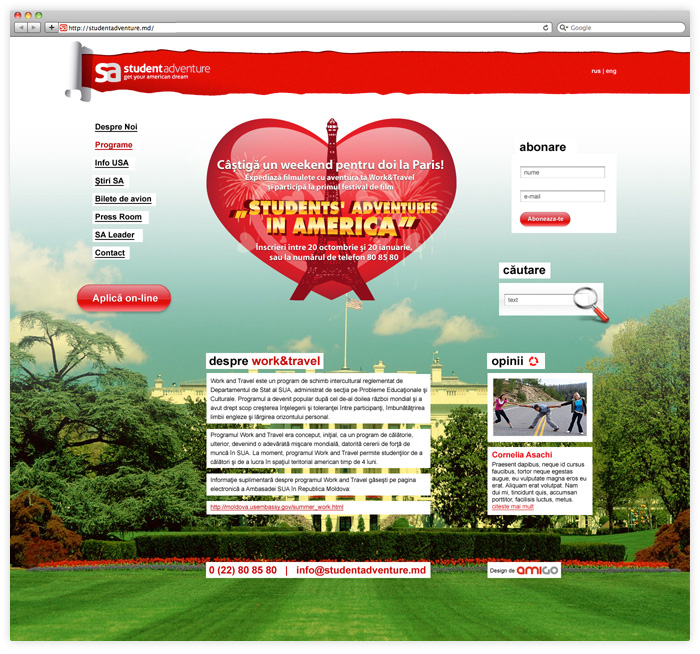 The other pages have more text and less graphic content.