The Association of Small Wine Producers from Moldova consists of small enterprises that produce select wines, in small number, for those who appreciate wine's real taste.
The first page is a virtual shop-window, each time different, because it presents producers' bottles in random order and for composition purposes emphasizes one of them.
Home page – original elements combined in Java Script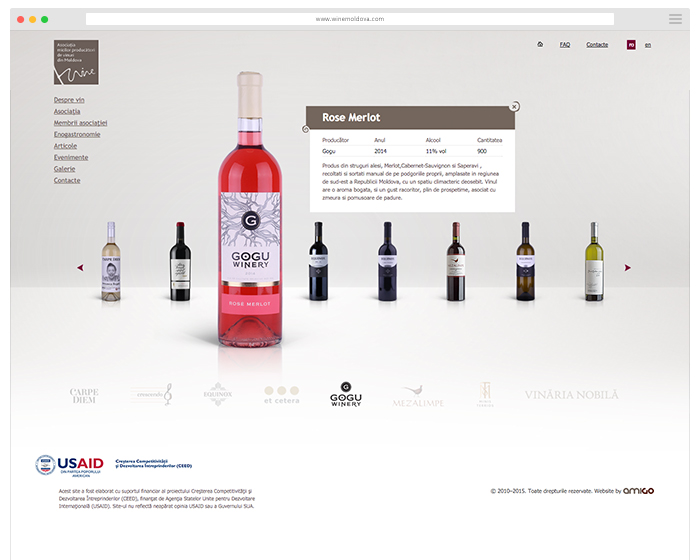 The pages of producers concentrate basic information about them and the wine they produce exclusively. Each producer makes nearly 2-3 types of wine. Which one? You just have to taste them.
Equinox presentation page and their wines shortly presented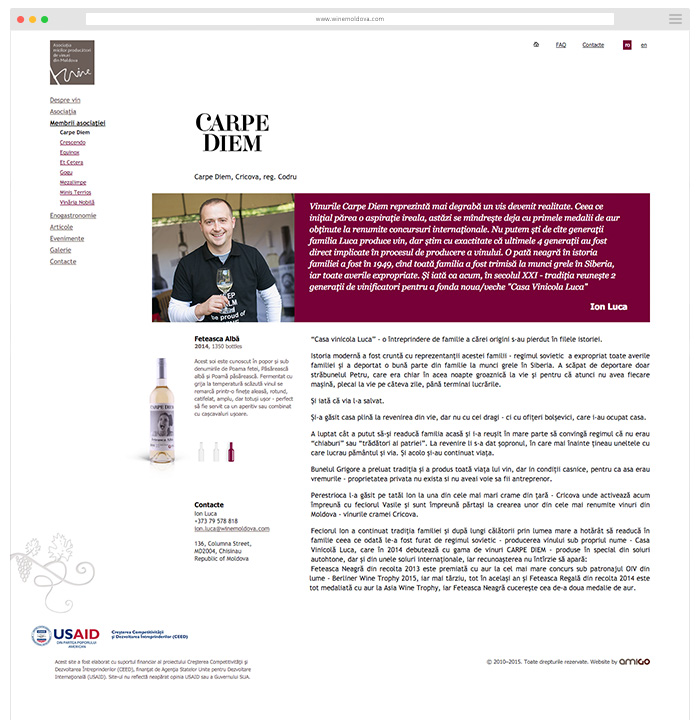 The site contains a great gallery of events with the participation ofГ' association: degustations, exhibitions (local and international) etc. In "Articles" section you'll find links to reviews about the wines. There is also an FAQ section for any questions that may arise.
Event presentation with photos organised in an old album look