"Tehnoprofil" Ltd is the biggest player and leader of the truck tire retreading market in the Republic of Moldova. With the assistance of foreign specialists, they launched the first modern production line of tire retreading for trucks, buses and other heavy machinery in Rybnitsa in May 2013.
The main goal of Tehnoprofil is to bring production of retreaded tires in Moldova to a new level and produce high quality product which corresponds to all modern international standards. This is demonstrated by the 10 steps chain of production process.
Scroll and read to find out how it is done.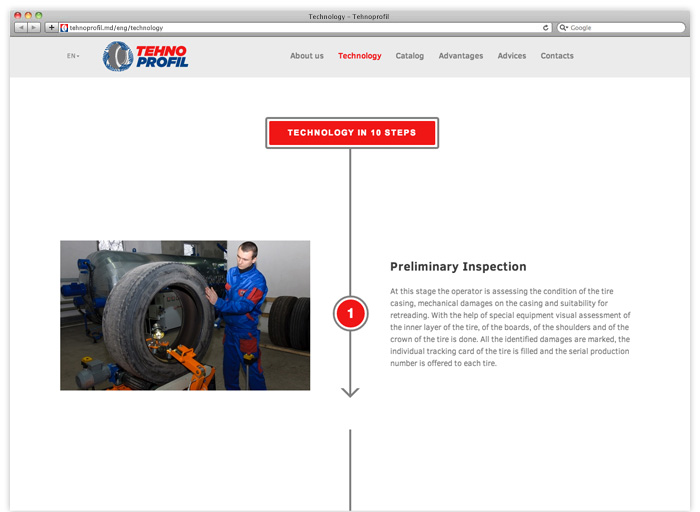 Although the company has a short history on the market there are more than a hundred clients representing both big companies and private entrepreneurs. There also are tires-champions, which run over 180 thousand km after retreading and have been retreaded second time.
A few options for sorting and some information to choose the right retreading band.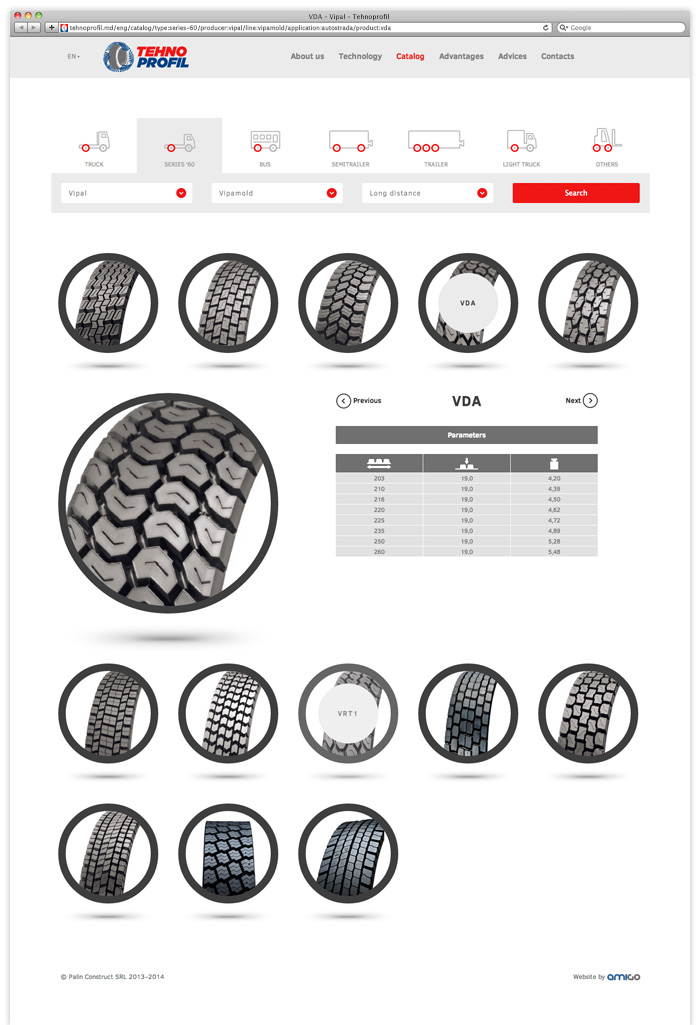 And of course we didnt forget about mobile version which was added a bit later. They say, better later than never :)
Mobile version has the short version logo and a hidden menu