As the name itself suggests, NEXUS is all about the connection. On one hand, Moldovan migrants - the customers and on the other hand, service providers - the partners. Everything NEXUS do is ease their meeting and pairing, so the migration process becomes easy and stress-free.
Ask a question or become a client straight from the homepage.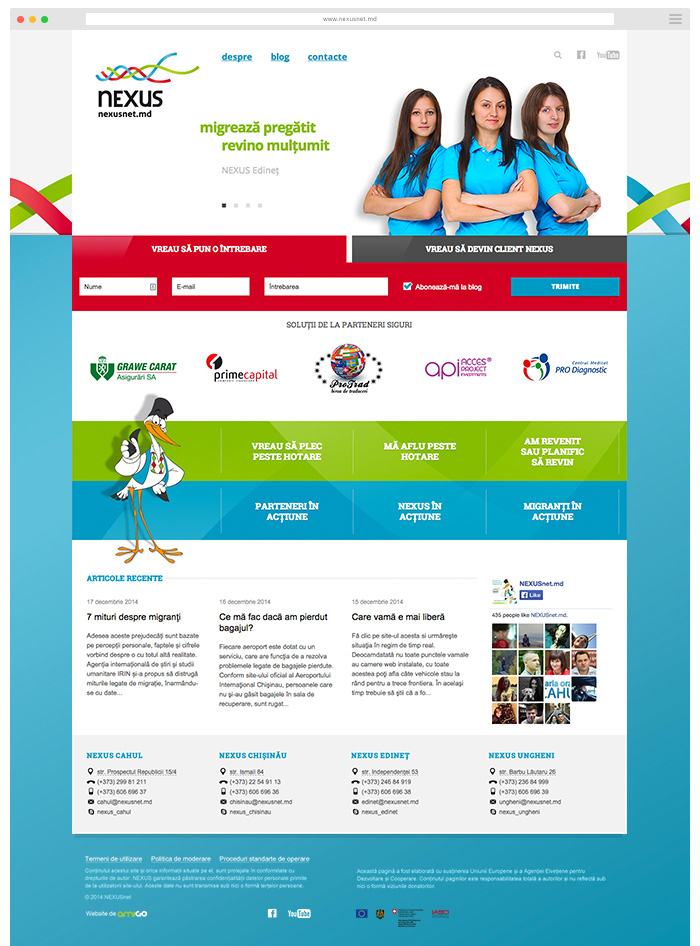 Amigo was chosen to draw a responsive design and do the HTML mark-up for it. During the process the client was delighted to work with us, so we ended up developing the CMS for the whole project. 
The blog is the most updated part of the website since it has case studies and offers from Nexus partners.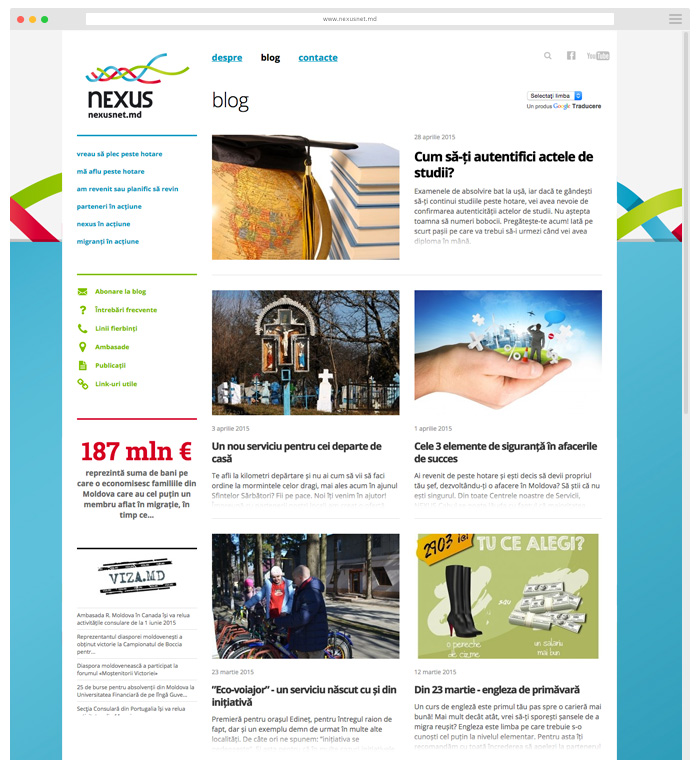 Nexus wanted to be good-looking from any device and reachable for as many people as possible, therefore the decision to make a responsive site was only natural.
There are a lot of curious stats on the websites.