You might heard of Bombonici from our older works. We have been working together for the last 4 years on the first site, then lately on some visual improvements and everything related to buying online of the second version.
This time we did a bigger workload on updating the CMS to the latest version, with easier functionality for the personel. Also the website is now fully search engine optimized so the higher ranking is on the way. We keep the eye on it.
Homepage gives instant access to new products and to some savings as well.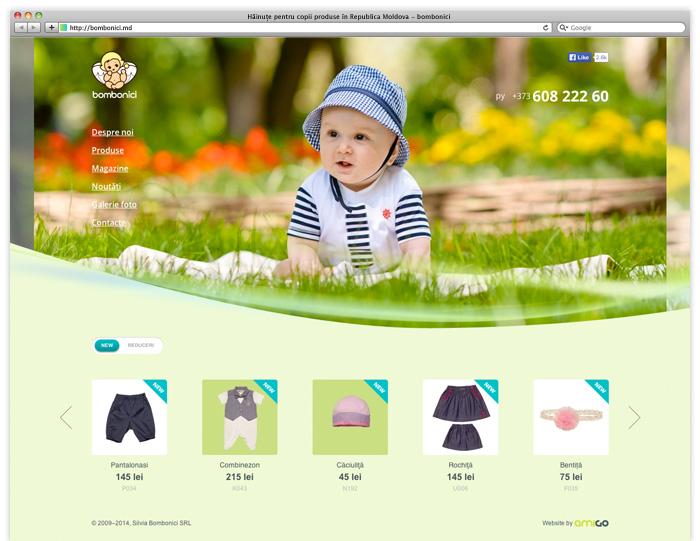 The catalog now has some navigation improvements like direct access to products sorted by age and filtering products by "new" and "save". 
The grid view of the catalog also had some visual clean up.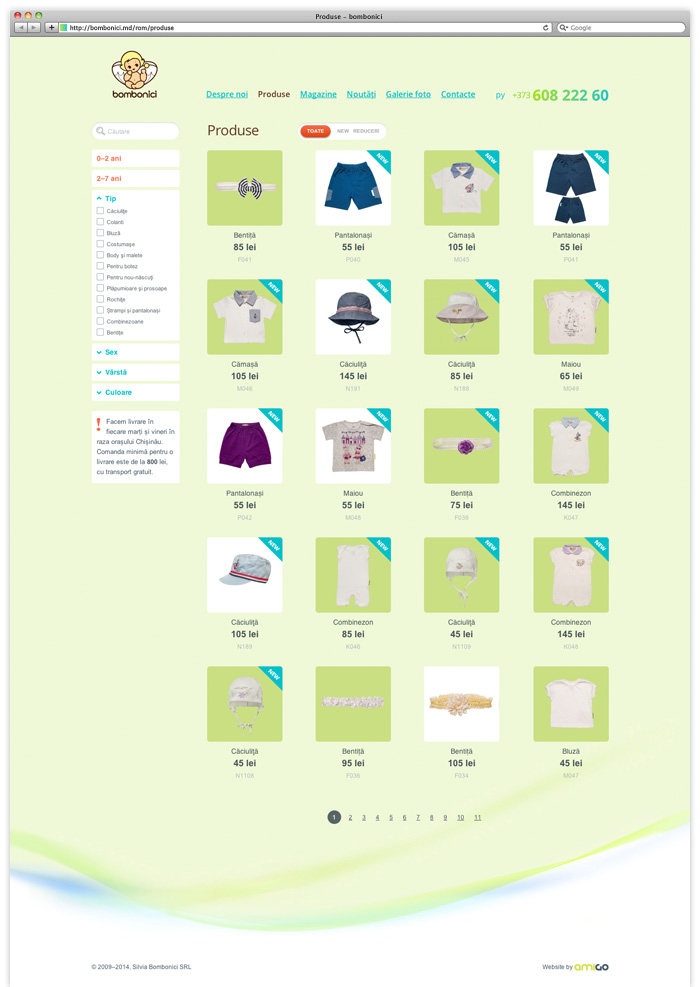 Since our collaboration started, Bombonici was only growing as a brand and as a network. The latest 2 years were the most fruitful so the company has by now 7 shops.
Position, address, working hours and contacts too. For each.