Project GO — power to the people
Project Go, Inc. is a non-profit humanitarian aid and volunteer organisation which brings life-changing relief and education to some of the poorest and most remote civilisations around the world. Its focus is job creation and not just charity.
We managed to build a great working relationship with Luke and his team due to mutual trust and reliability. The guys are  undoubtedly the kind of client everyone love to work with. Their no-nonsense approach and our can-do attitude combined made it possible for the website to go live in just about 2 months, - and that including its mobile version!
A single page website with loads of content yet easy to navigate and read.

They got a blog too so what they say they do, they do for real and that is a proof.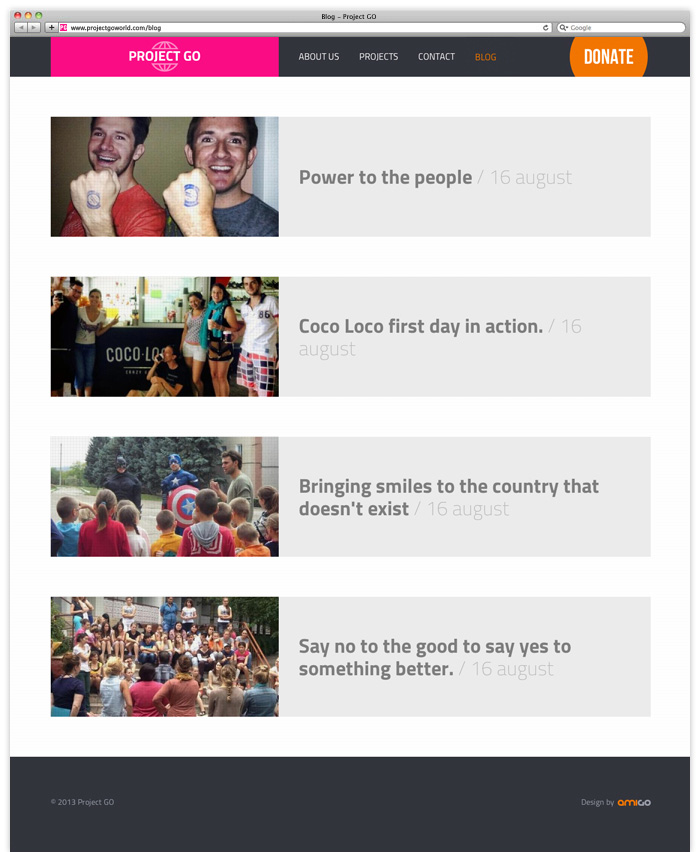 In order to make it faster the mobile version has less content - it's fairly simple and to-the-point.