Presidency of the Republic of Moldova
We've been pleasantly surprised by the request to design the Presidency's website. As we enjoy an old good challenge the answer was 'yes please!'. The spec demanded a neat yet a solid looking layout combined with a well structured content. It took us around 6 months to have it up an running and it transpires that everyone upstairs is happy with what we've done.
Homepage with a mix of the latests.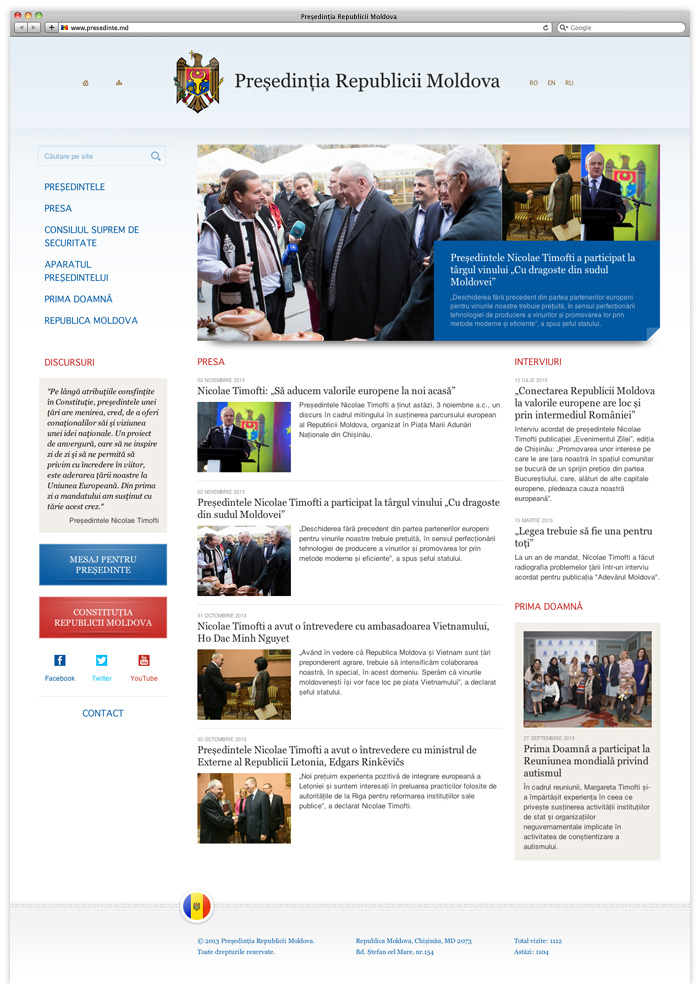 Press section - a treasure for journalists.