Presenting Fabula wines online
F'autor is dedicated to become an example of quality and taste: an integral associative element of a modern quality life. It strives to enhance the notoriety and reputation of Moldovan wines. And not least of all, it seeks to establish close trustworthy relationship with every consumer in particular on the basis of honest and direct communication.
Home page is a virtual shelf which rotates all range of Fabula wines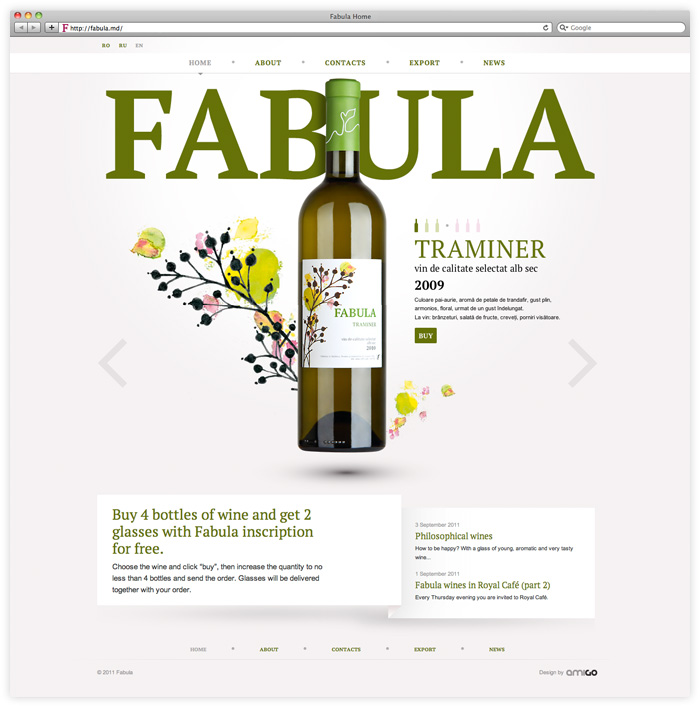 And of course you can buy a few bottles with home delivery. Hurry!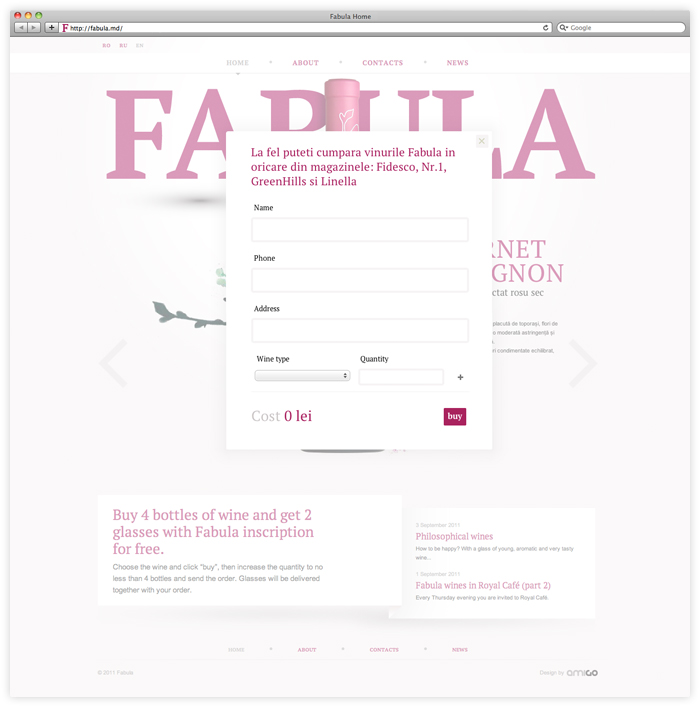 Something new is always happening at Fabula. Order 4 bottles now and have 2 Fabula branded glasses with them.