Past stories from deportari.md
The Soviet deportations from Bessarabia were part of Stalin's policy of political repression. The deported people were either sent to labour camps or moved to so-called "special settlements" where many of them died because of starvation, cold, long hours of work or simply murder. These mass deportations were carried out for a number of different reasons but generally it targeted people that were deemed to be the "enemies of the state". It affected tens of millions of people across all nations of the former USSR.
This project was developed following Iulian Fruntașu's initiative (implemented with the assistance of Ghenadie Popescu and Viorica Olaru).
For now the website has a small collection of videos but aims to grow with voluntary participation of everyone.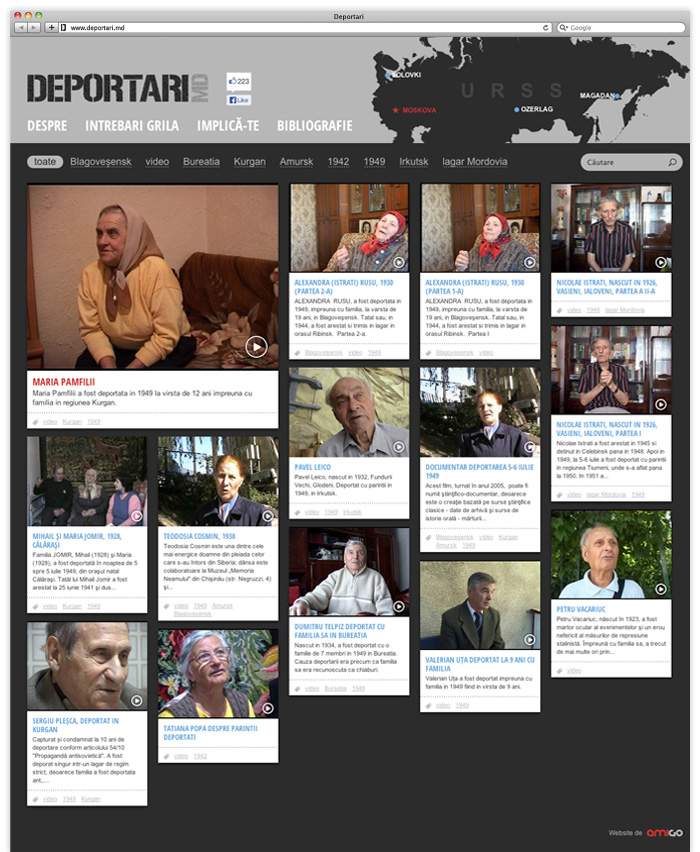 Amigo was glad to be involved in building the website where survivors of mass deportations can tell about what happened to them and their families.
Everyone can help, providing photos and videos of relatives talking their stories.