"Carpe diem" is centrally located wineshop and bar - a gem for tourists and local connoisseurs. A great place to buy the best wines from Moldova and abroad, or enjoy responsively in place with fine appetizers.
Don't hesitate to organize your small private party at Carpe diem. Details available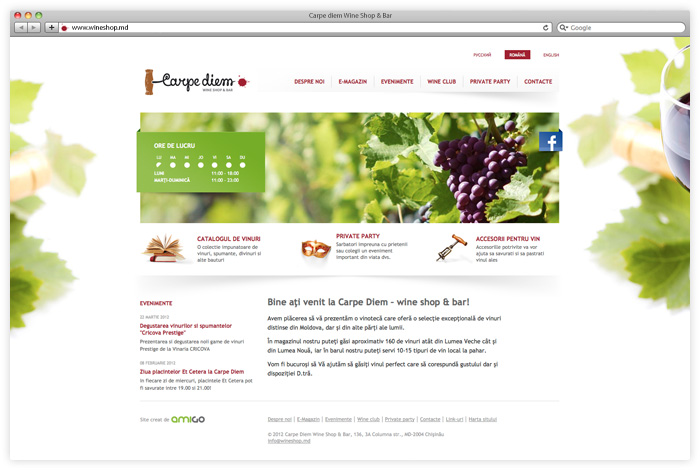 Online shop has wines form local wine producers and some good representatives from around the world, as well as accessories for wine lovers (catalog is being updated).
While there are bottles "sold out" check for those "last bottles" and don't miss them out.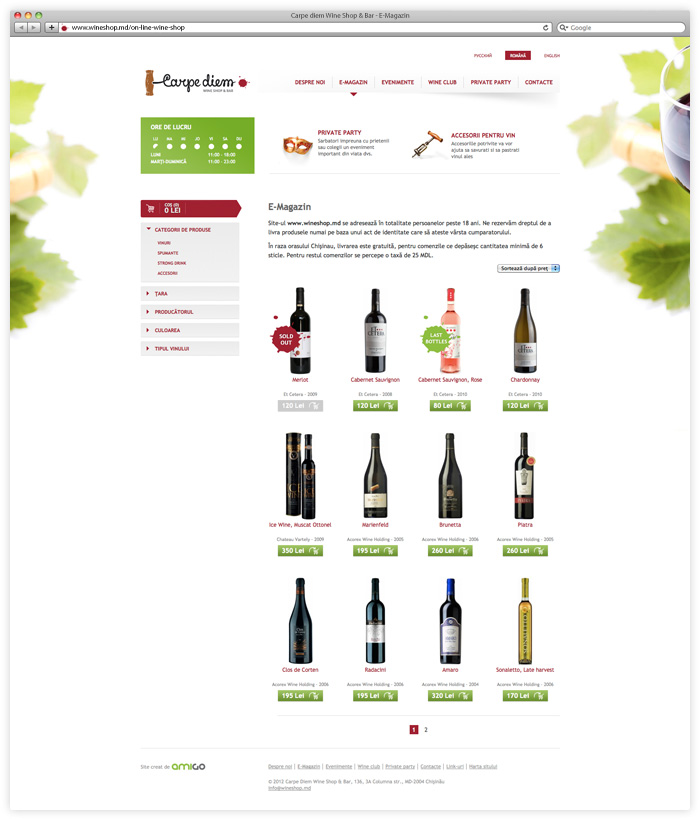 Dont make blind shopping. Each wine has its story and details.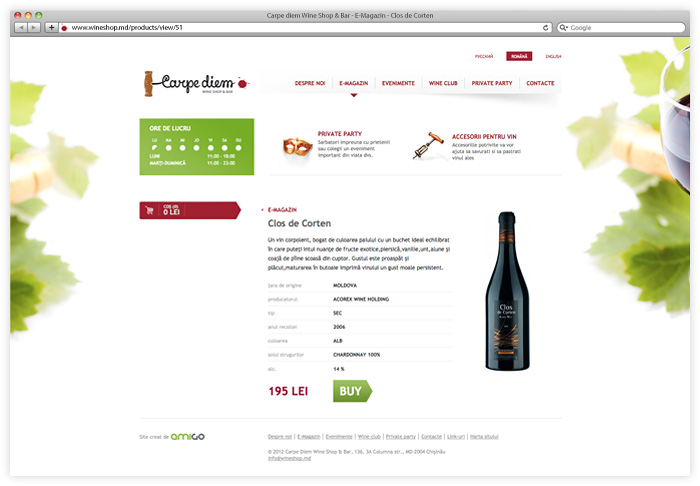 In the end, AMIGO can only recommend this awesome shop and want to say that it is a must for our capital visitors. Oh yeah, they also delivers bottles around the city, just in case you are in the middle of something :)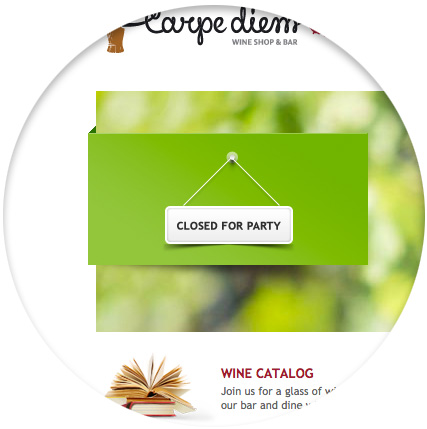 Make sure they aren't close for a party before you go there