Migration to UK and St.Kitts & Nevis is easy
Amigo was approached by recommendation to develop a website for a team of professionals that works in the area of migrating services.
The team work on helping the people to migrate to foggy albion – United Kingdom or to its hot rival – St.Kitts and Nevis. Both countries have the posibility of migration through investments.
Home page is a tasty reminder of how migration destinations look like.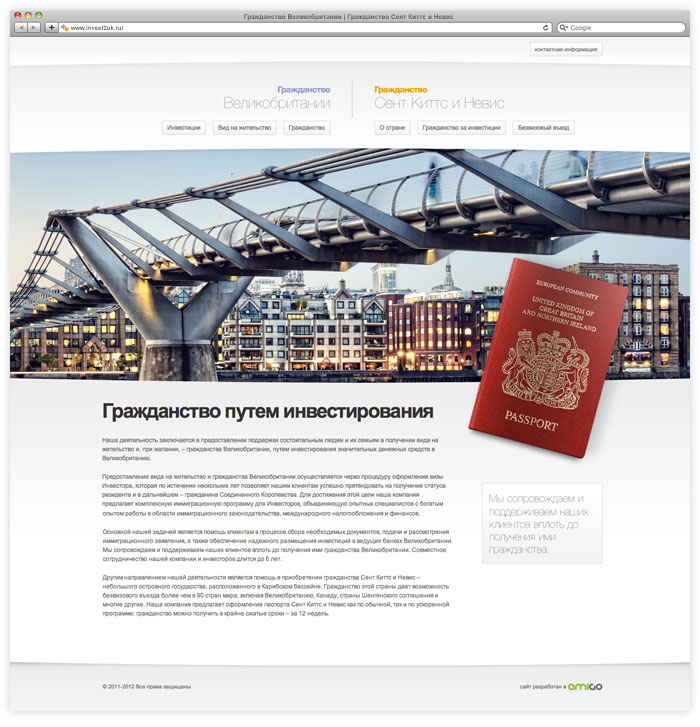 On the website there is information on every little detail of how do the team work and what are the procedures to gain the citizenship.
Both destinations are visually marked in a different colour to help visitors distinct each website section.