Some time ago we made the website for Magenta Consulting which were a fresh company to the sphere of business consulting, specialized in strategic marketing. By now Magenta is the leading company in the country when it comes to studies, market researches or surveys.
This year we came with an updated design and a fully SEO analysis. After all SEO measures and improvements, the website managed to jump up in search engines results, and gain higher ratings.
A short brief of novelties the company has to offer to the day: articles, news and some testimonials.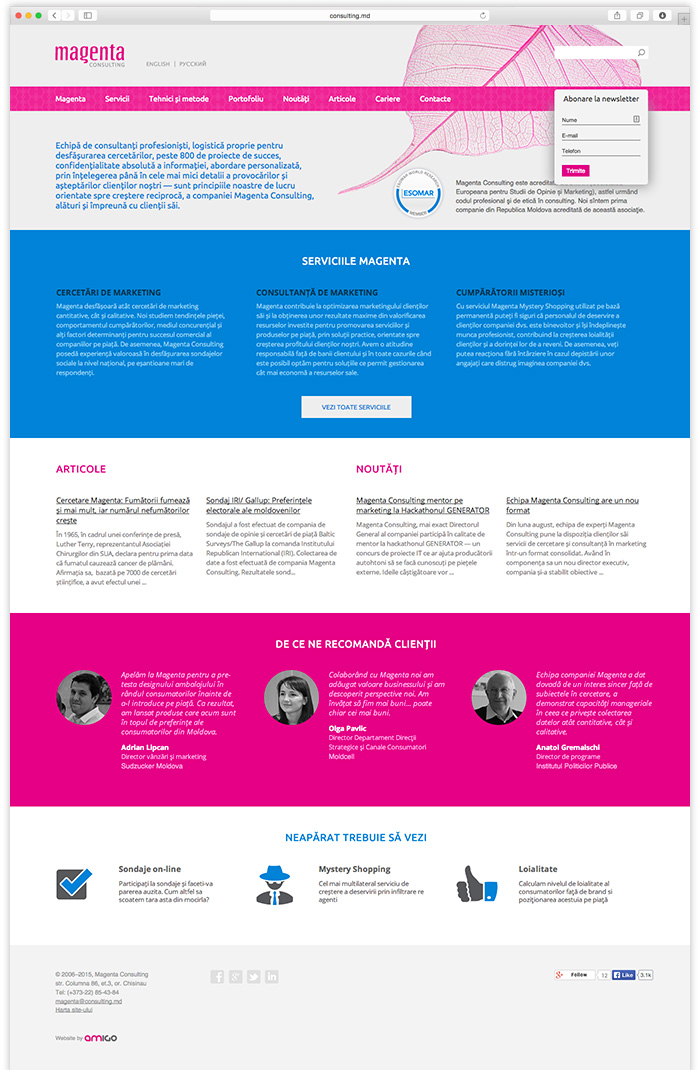 Magenta is not just a busines with its deals and secrets. Constantly they publish interesting articles about: lifestyle, food, media, finance. Just go and read.
Lots of articles with interesting statistics and facts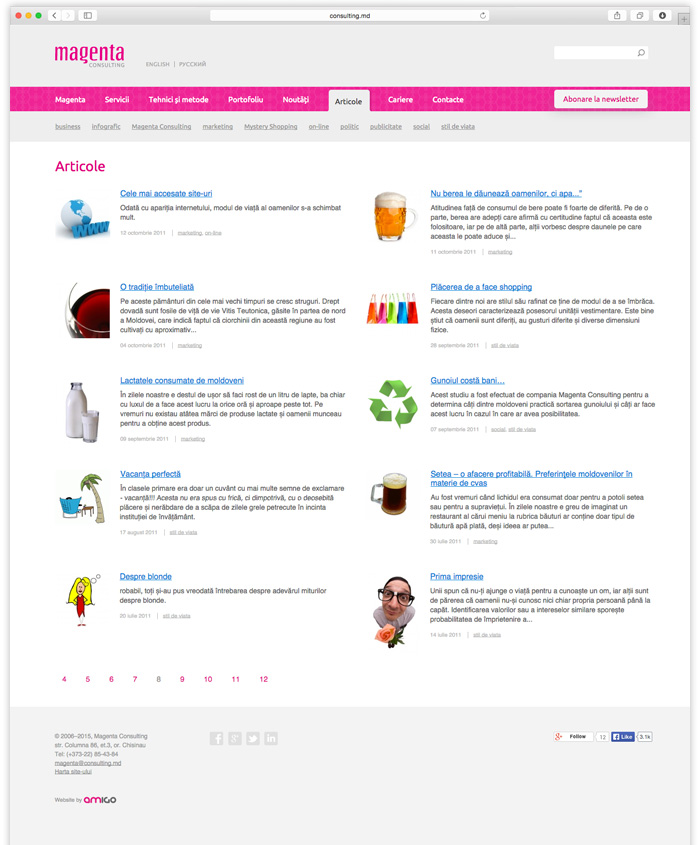 In its 7 years of activity Magenta Consulting has carried out 75 603 interviews face-to-face, completing the same number of paper questionnaires, which equals to... you better check that infogram or i could lie on some facts. So far Magenta's team has carried out 107,389 interviews, more than 1,009 situations of mystery shopping, 320 in-depth interviews, and 277 focus groups.
Magenta is dealing with bold brands.