A good language center needs a good website and now it has one. NEXT's website is not an usual one though. It has language tests, registration for updates or for courses and some secrets under the hood too.
Homepage is lite and has some briefs about the school and its advantages.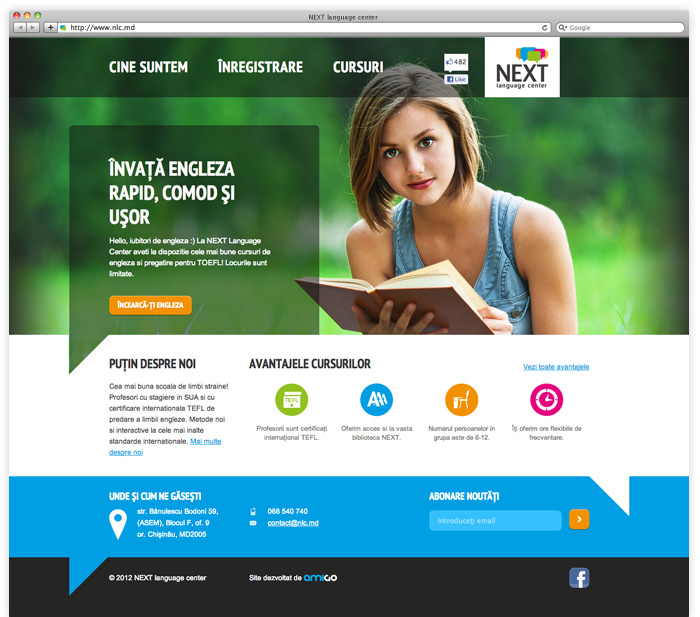 Registering on the website means that you will be contacted for further discussions on the selected language. From its start NEXT has english as the main teaching language but in the near future, wait for more: le français, español, italiana...
Registration is easy, user friendly and not too demanding.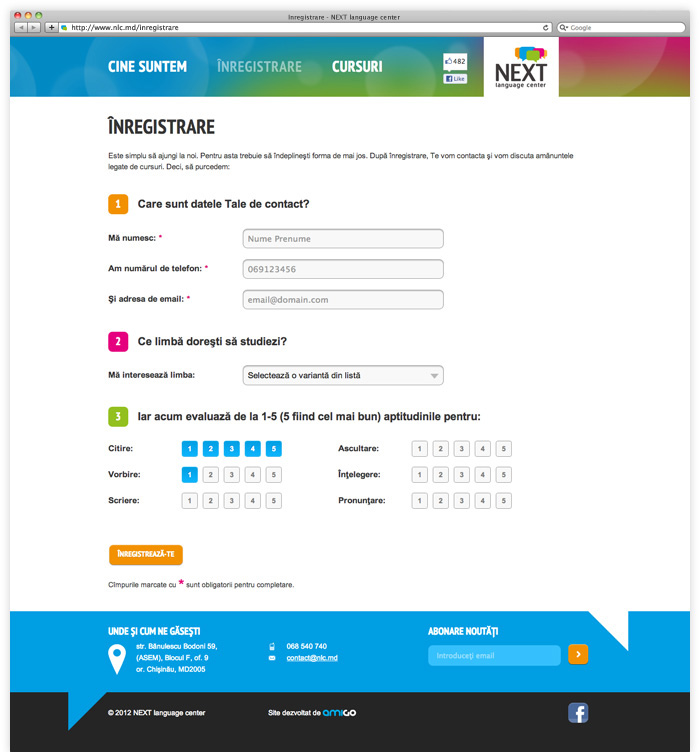 NEXT has great plans on the language courses market, therefore we built an entire system for compiling newsletters and delivering them to all subscribers registered via the website.
Depending on the content, the layout will change itself and look in 4 diferent ways.