Turcan Cazac (formerly known as Turcan & Turcan) is the leading business law firm from the Republic of Moldova. The firm's client portfolio includes over 350 foreign companies operating in Moldova. The firm was ranked during the past twelve consecutive years as the leading commercial/corporate law firm in Moldova by the researchers of Chambers Global/Europe, Legal 500, IFLR1000, PLC Which Lawyer?, Who's Who Legal in M&A, Who's Who Legal in CIS, Best Lawyers.
Homepage has the aim to show the international awards labels and tease the visitors about what country is Moldova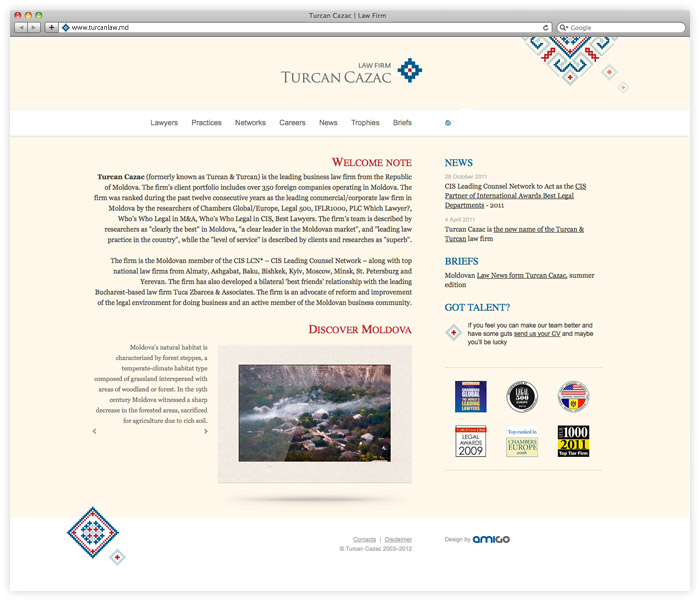 Turcan&Turcan is the old name of Turcan Cazac and has been in an excelent relationship with AMIGO. We have developed, long time ago, the old website and appreciate that the company continue to work with us. Together we've spread the new company's look over the webpage.
Since the company is so famous in the country, the webpage has the minimum of information which makes it easy to read and comprehend.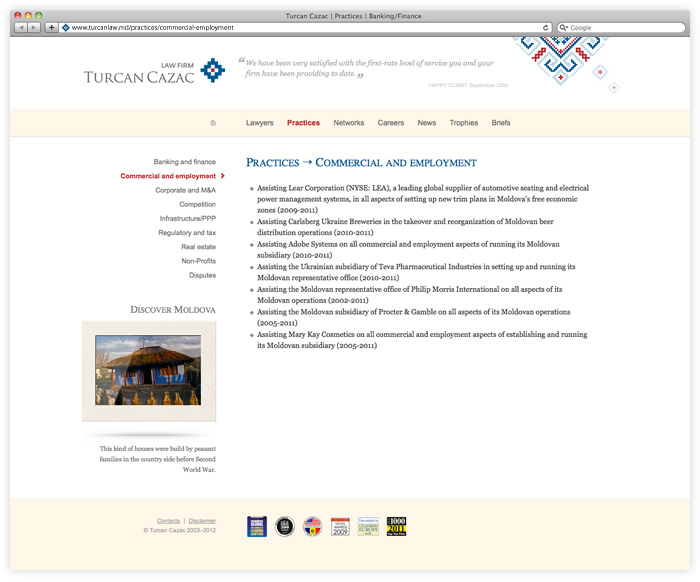 TurcanCazac has a rich international presence, therefor the need to tell where is Moldova and what it is about always existed. That's why "Discover Moldova" includes a gallery of photos accompanied by interesting facts about the country.
A classy compilation of photos by moldovan photographer: Oleg Kaneev