Kinoko started as a web only shop in Tokyo, 2006. UK shop was opened in the heart of London's Soho in November 2009. They choose products from all over the world, clothing not only for cycling but for cycling people too.
Amigo has a few months of collaboration with this great online shop last summer and a few months just before the launching of the new website. We have done loads of development and content management on Magento shopping platform, Wordpress fine tuning, Flickr API integration and also adapted the design created earlier by a third party to a new grid layout.
The homepage have so many things too see and check. Banners and slider images on it changed by now but the grid layout stood still :)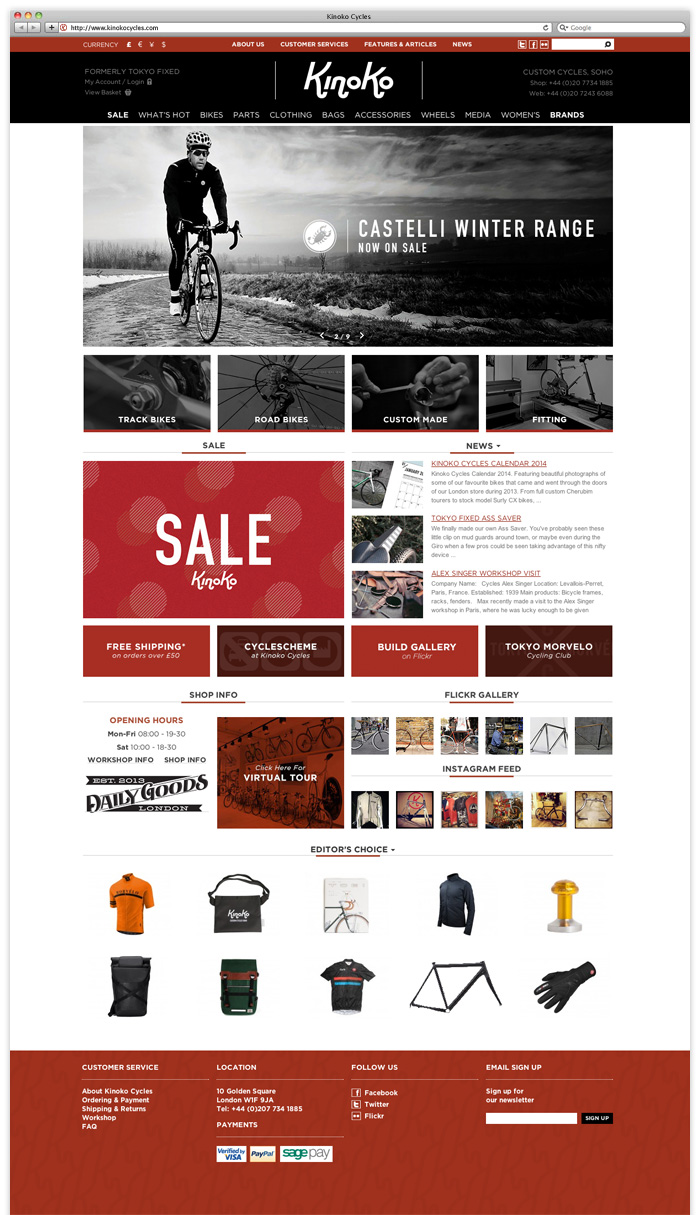 Kinoko is looking for small, quality brands who have a passion for both style and function. Their catalog has a vast choice of parts and clothing for every style of riding.
Here we applied our knowledges to customise Magento's add-on filter and representing loads of products with their important details.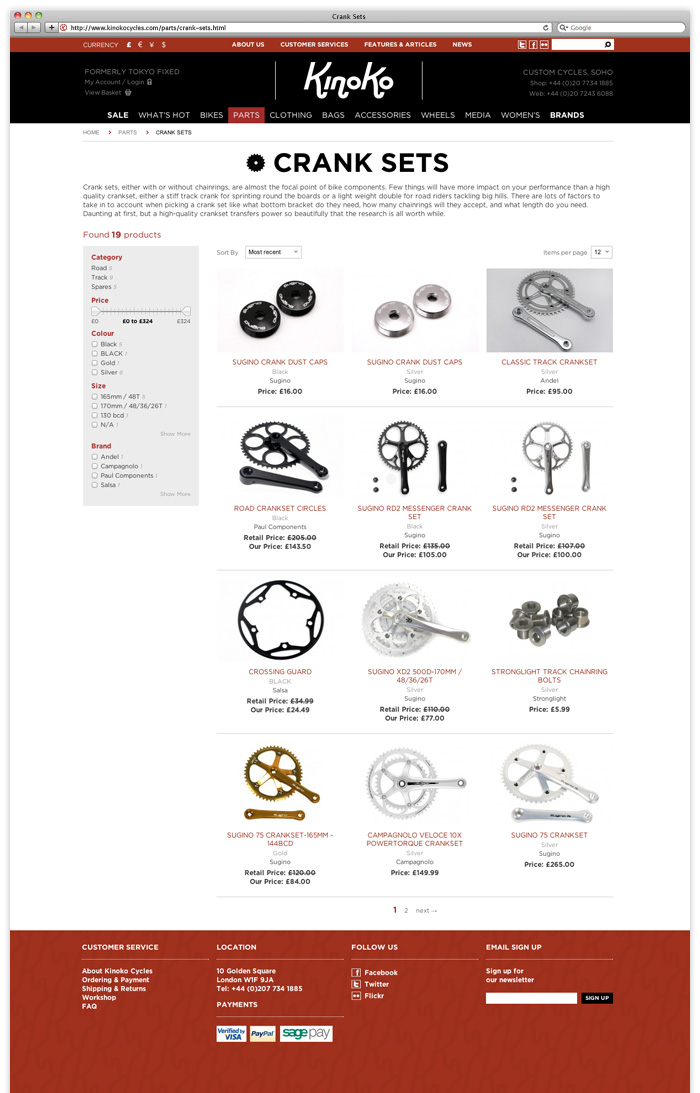 Because cyclist are sophisticate people that want to know everything about the product they buy, the product page is full of information on product details, brand information, related products and of course buying options.
On product page there are articles representing cycling related activities and events of Tokyo Fixed