Furniture styles for all tastes from Anturaj
For over a decade, Anturaj is offering access to high quality furniture in a large variety of designs. The full product range available in its flagship store is only a click away now and can be viewed online on the newly built website.
Homepage displays a dynamic gallery of various furniture arrangements and direct links to products.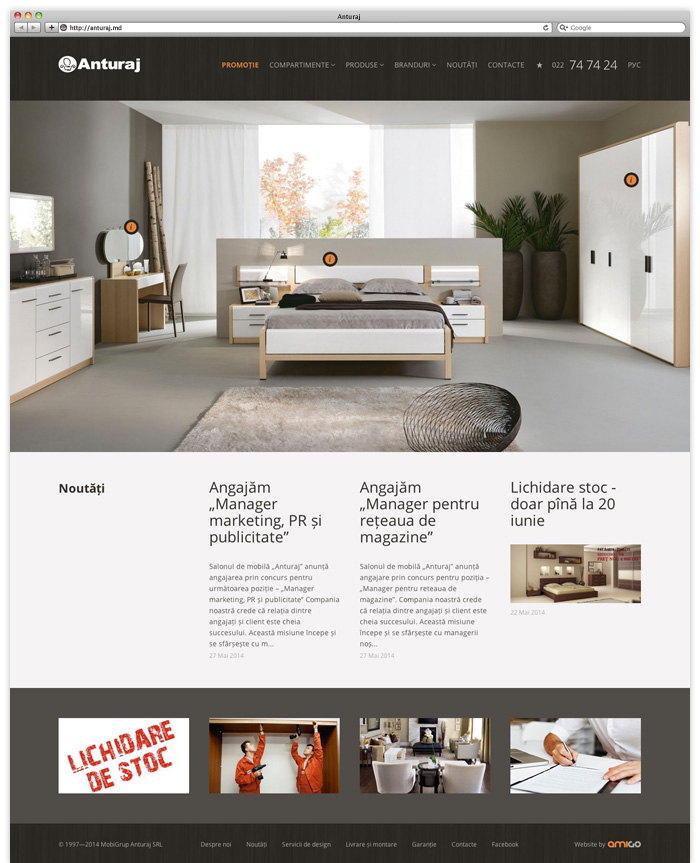 Being a representative of DMI, Anturaj is able to offer its Moldovan clients the entire collection made by the reputable German furniture manufacturer.
As furniture is all about composition, the website offers some arrangement ideas.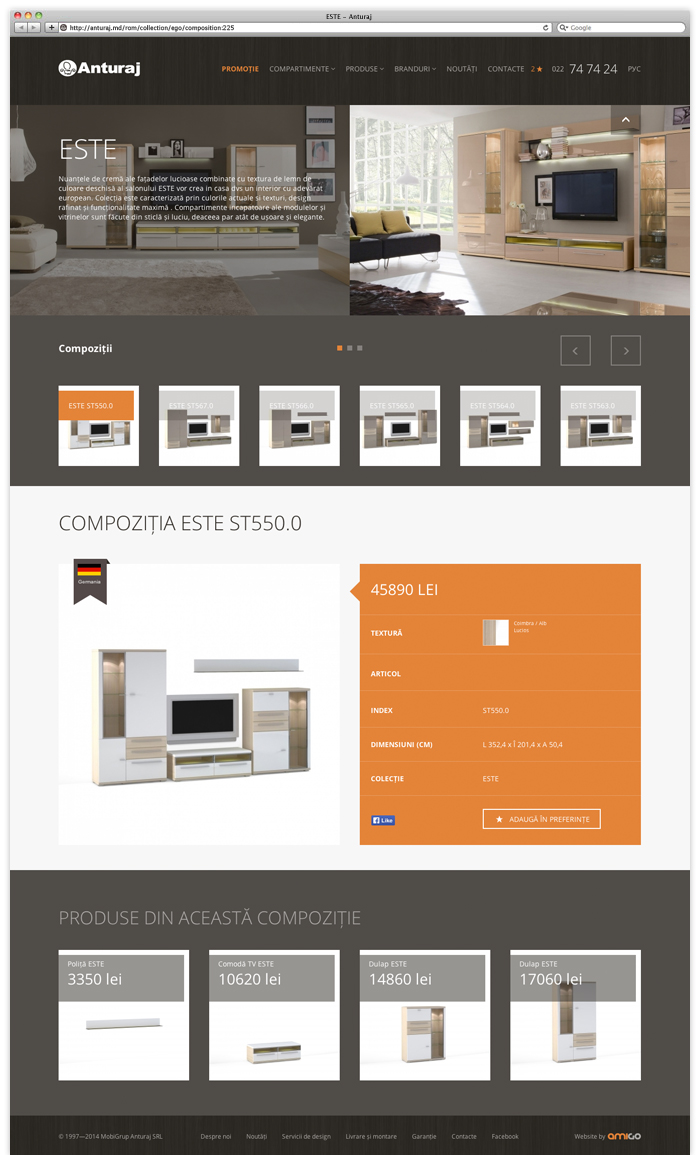 Avoiding the obvious and clichés, we came up with an unusual layout.