"Explore" Agency understood the need to refresh the image and functions of its web site, in order to grow. The task was entrusted to AMIGO. There was one clear and simple idea: to fulfill a great deal of work. The site had to be divided visually into activity domains: tours, flights, hotels and cruises. We solved it by using four different colours: green was the first, marking "Tours" domain as the primary one in agency's activity.
The first page with fast access to searches of tours, flights, hotels and cruises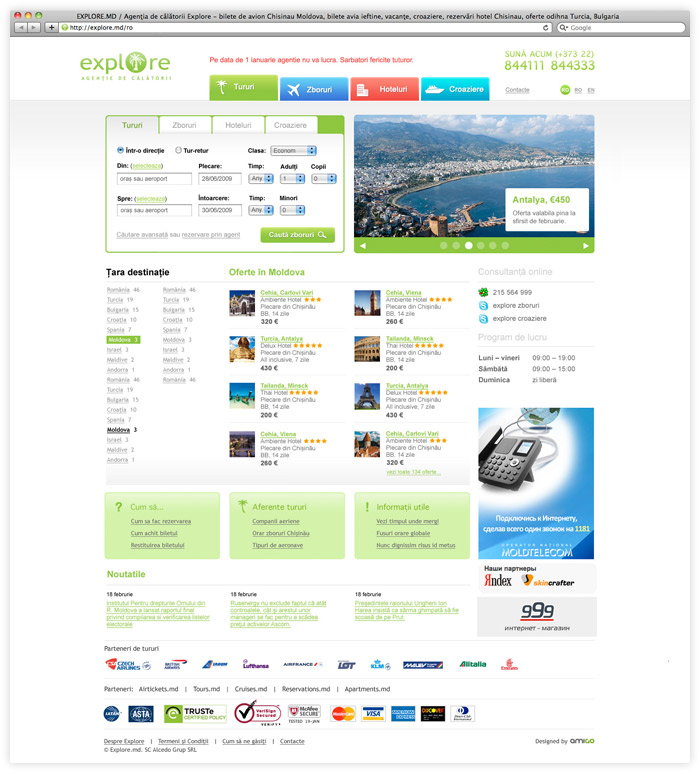 Each section offers a form, which searches for any types of services offered by the company. Lots of offers are arranged by importance, and, of course, include localГ' offers, in order to give possibility to foreigners to find something interesting in Moldova.
A good hotel at a good price is the will of every tourist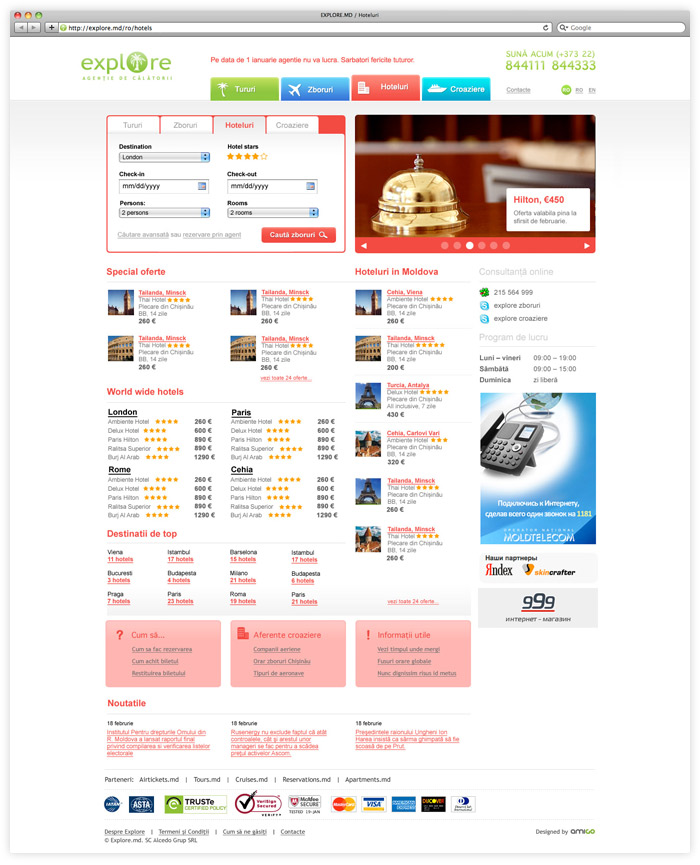 The site contains many standard, simple forms, in order to make customers' lives easier.
Booking request: simple, clear and easy