We recently thought we need to show some projects that never happend because of one reason or another. Job was done so it would be a shame to leave it on a dusty shelf. Here is a 3 years old one, a car rental company with offices in Austria, France, Germany, Italy, Monaco, Switzerland and Russia.
The client can select the car straight form the homepage.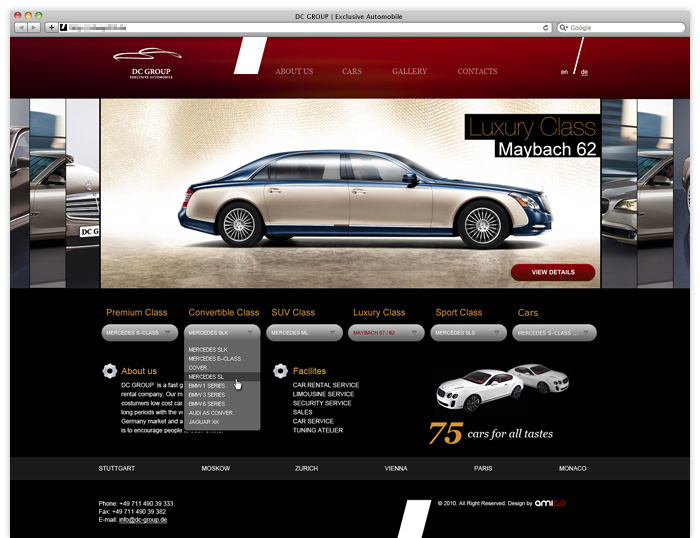 The number of rented cars is growing and serves the most diverse clientele, from simple corporate employees up to the corporations owners.
The business spread across multiple European countries.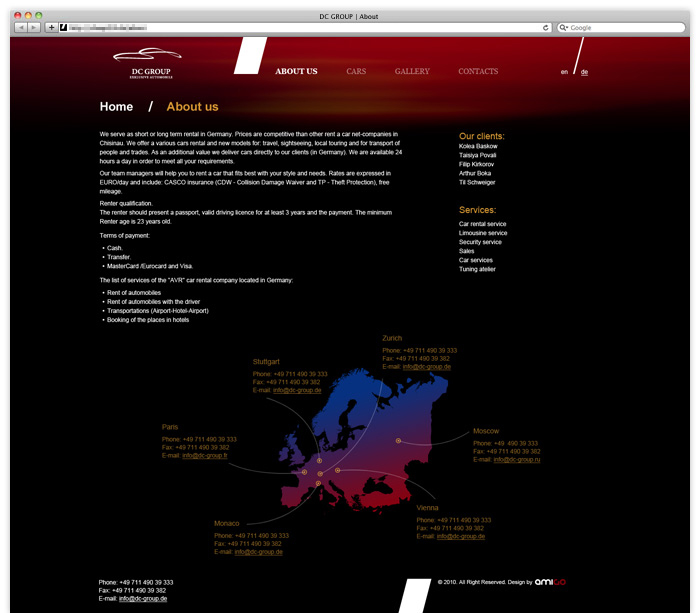 DC-Group proposes class representatives of both luxury like Bentley, Rolls-Royce and sports like Ferrari, Aston Martin, Lamborgini.
Every car is well described and has availability check.