Egorov Puginsky Afanasiev & Partners is the leading law firm in the CIS with offices in Russia, Ukraine, Belarus, Kazakhstan and associated offices in the UK and the USA.
Amigo aimed to design the new website in accordance with the new brand look and maintain the whole volume of information of the old website plus adding new functionality to the administration area. As well we applied some CEO tricks so the new website won't just look but work too.
Homepage is build with geolocation in mind. Each visitor will see the slider open with the office closer to their spoken language.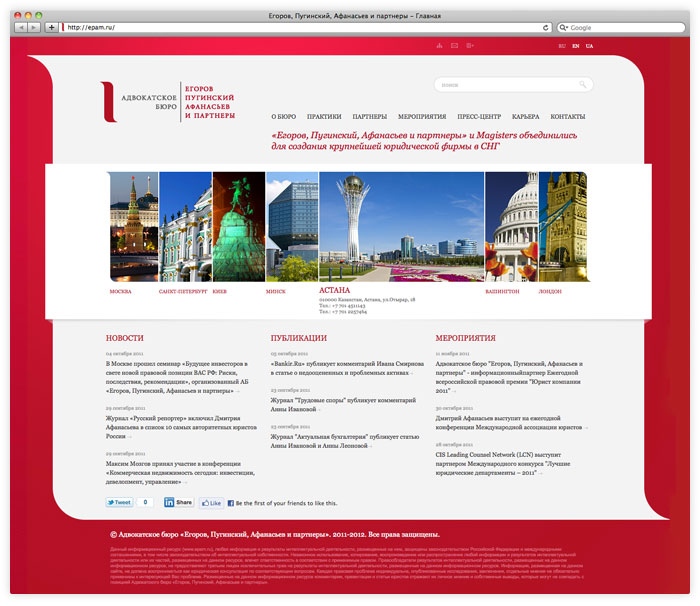 Map can help easy detect the closest office and reflect how serious EPAM is.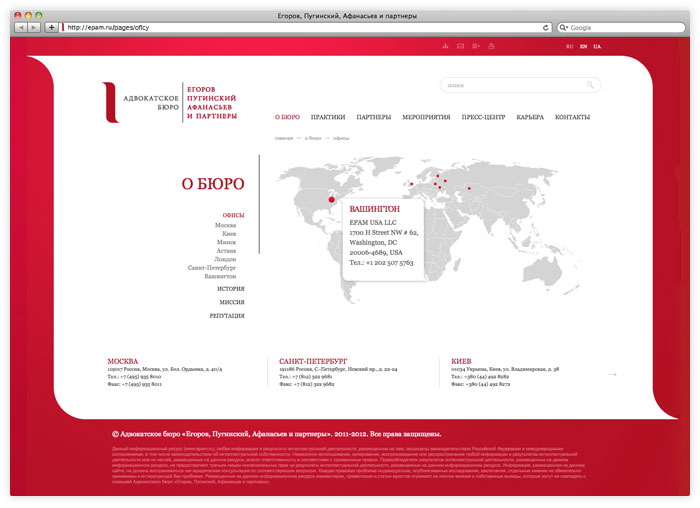 EPAM is all about partners – force that drives the company forward. Having a page that describes a partner from head to toes is crucial so we merged here: publication and events linked to the partner, related practices, bio and even testimonials from the clients and leading law organizations.
Know in advance with whom you will be dealing.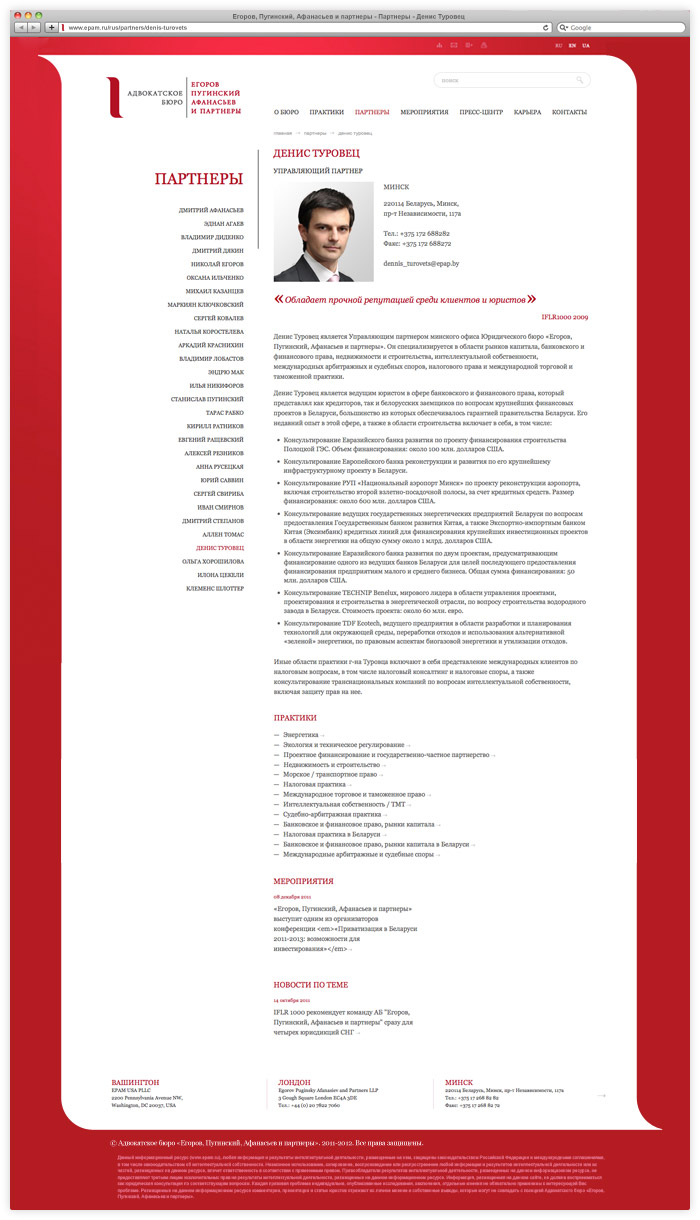 A big company has a big load of events and news. Press-centre organizes all, showing the recent.