e-institute has come to stimulate European Integration knowledge by research, information and communication to Moldova within a 3 years project. This project was possible with the support of the Jean Monnet Sub-Programme in the framework of the Lifelong Learning Programme of the European Union.
Homepage with a brief introduction to the latest events, publications and media files.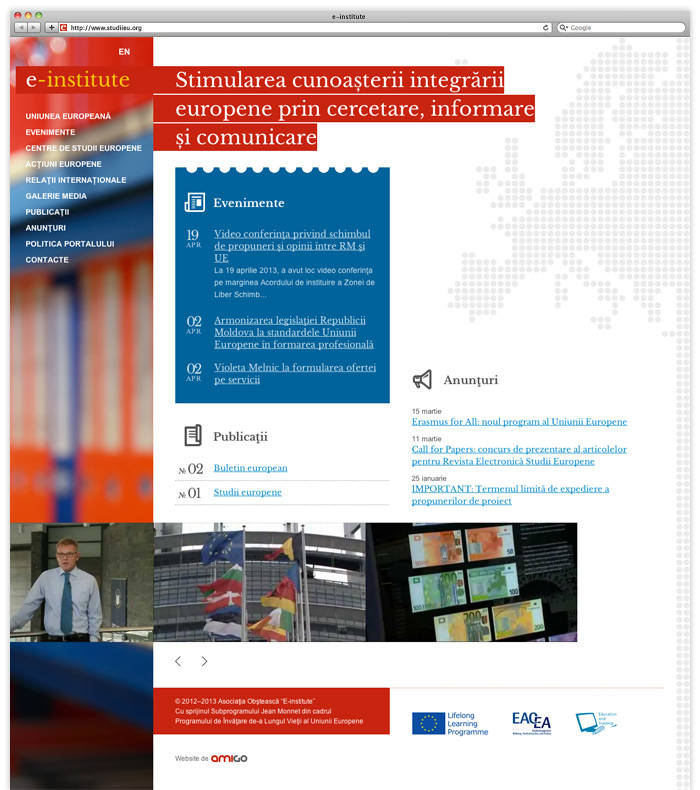 As you can see, agenda is very busy.