Amigo was pleased to work on such an interesting project oriented on multiple offers from health and food to fun and fit.
Everything is starting from the registration of course.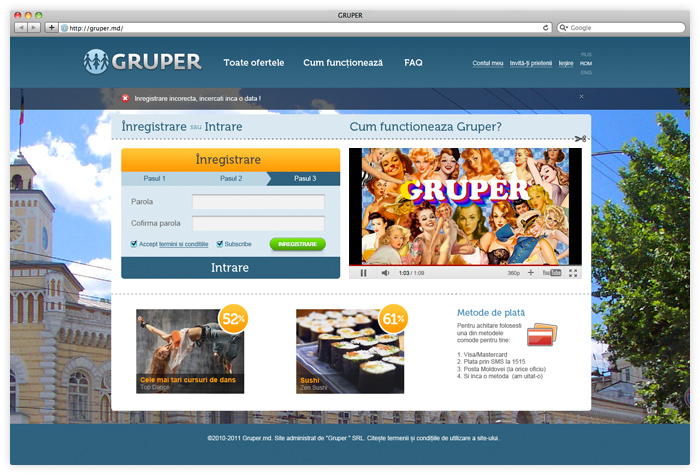 All things should be clear, just like this page.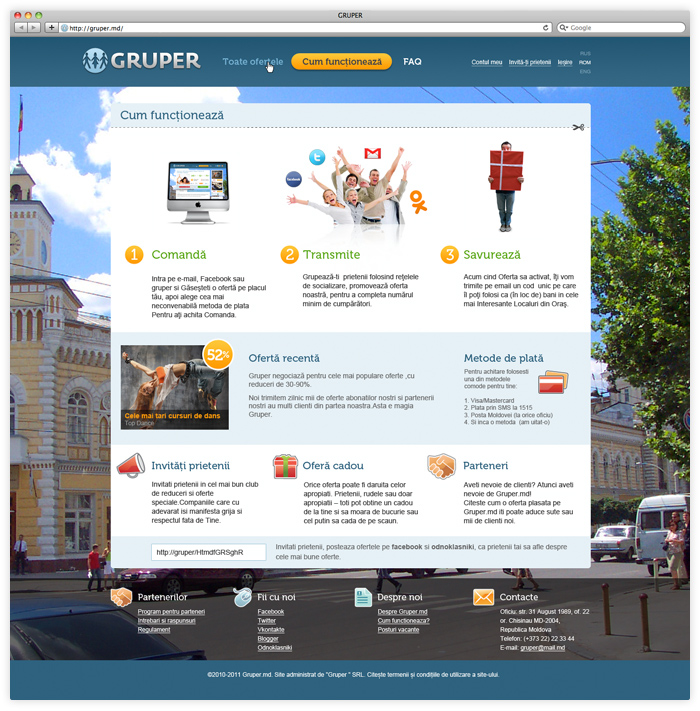 An offer with its cost, saving and timing. Hurry!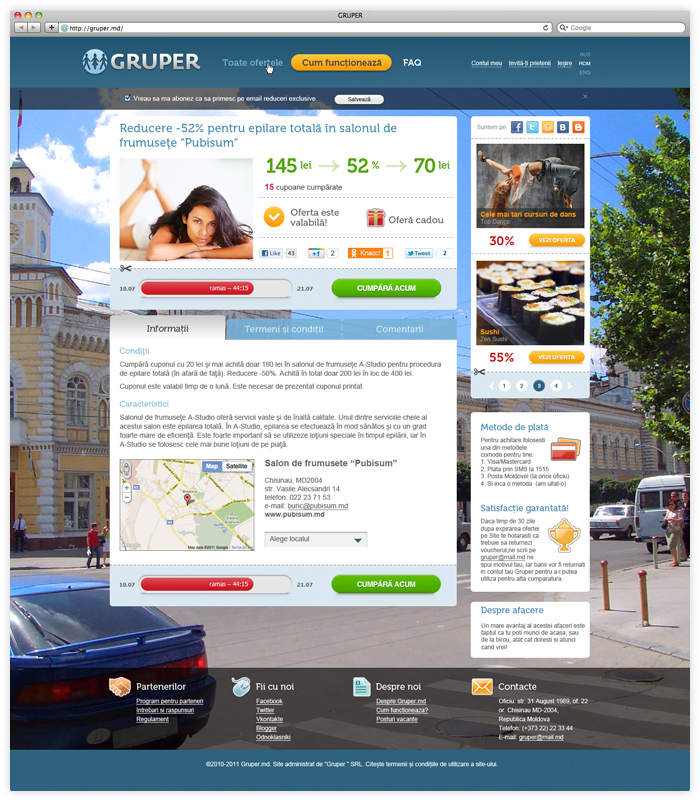 Gruper.md is a place were every business can become a partner. There are clear ways of how to use Gruper in order to promote you and your company being it a restaurant, spa centre or a take-away cafe.
Every business is about partners so find out how you can become one.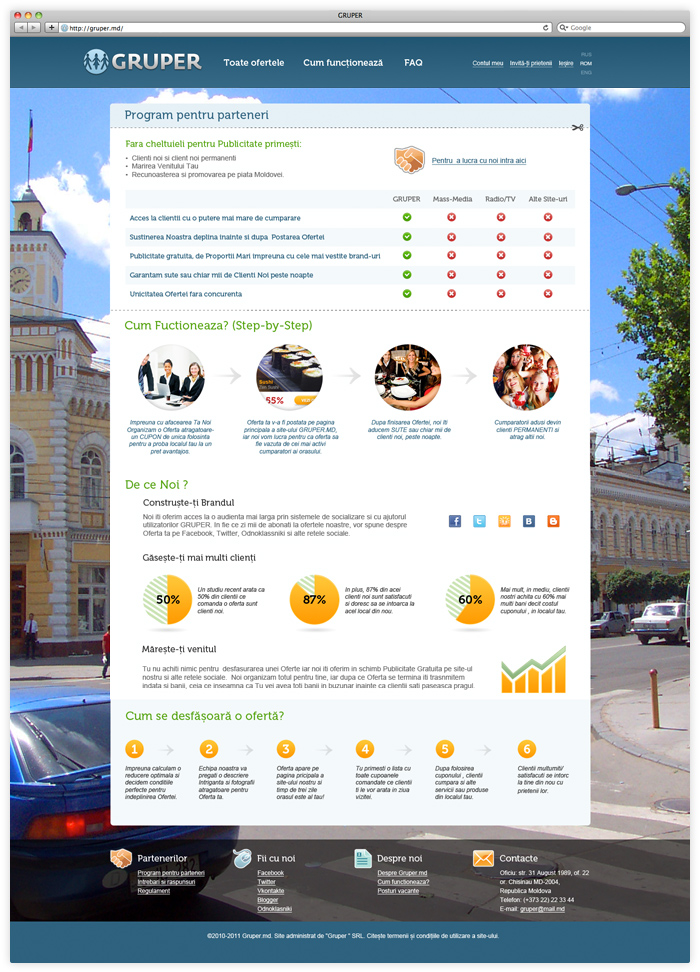 The only concern we have is that the actual website came with broken styles and chaotic layout for what Amigo is not guilty but becomes sad :(