Corporate website for Suedzucker Moldova SA
The Moldovan-German joint venture "Südzucker Moldova SA" is the leader of sugar beet cultivation sector in Moldova. The company owns currently 3 sugar factories. 2 sugar factories in Drochia and Falesti are involved in sugar production, while the sugar factory in Alexandreni avails of a modern logistics and packaging centre. In 2010 the company produced 75 thousand tons of sugar, which is 72% of total sugar production in Moldova.
The homepage has it all: latest news, welcoming note, fact about company and latest events.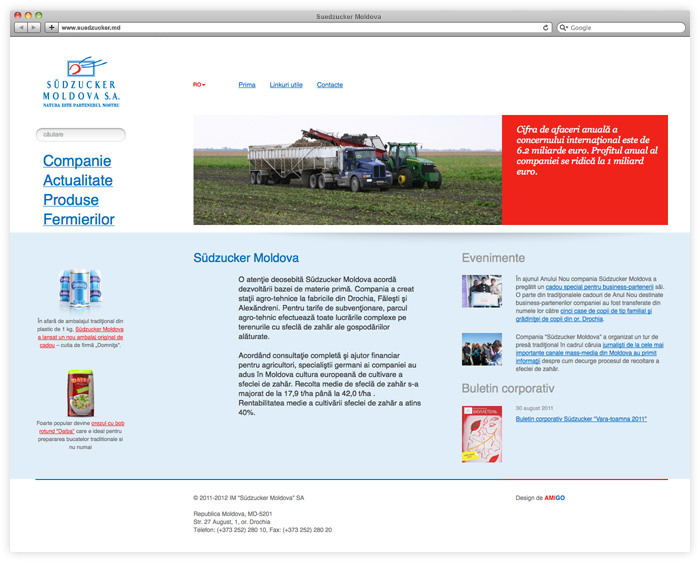 Because the idea behind the navigation is an accordeon type main menu, on long pages there is a time when none of the items are visible. We came up with idea of the short version main menu on the right that is pursuing visitors to let the navigate to a different menu category.
Event page: has a quick access to the photo gallery as well as other two latest events.