Corporate website for AMSoft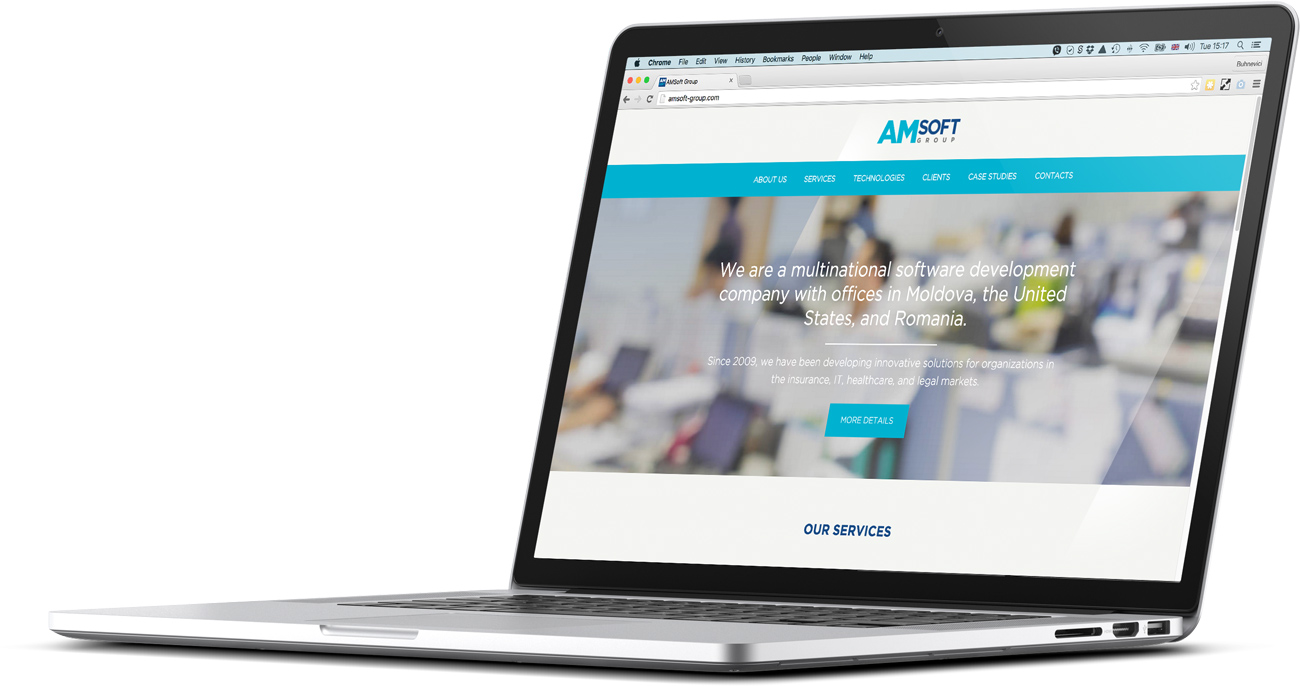 AMSoft Group is a multinational software development company with offices in Moldova, the United States, and Romania. Since 2009, they have been developing innovative solutions for organizations in the insurance, IT, healthcare, and legal markets.
We meticulously drew a set of icons for a few purposes: types of services, clients sectors for case studies and one for map positioning. They look pixel perfect and fit well in the whole website concept.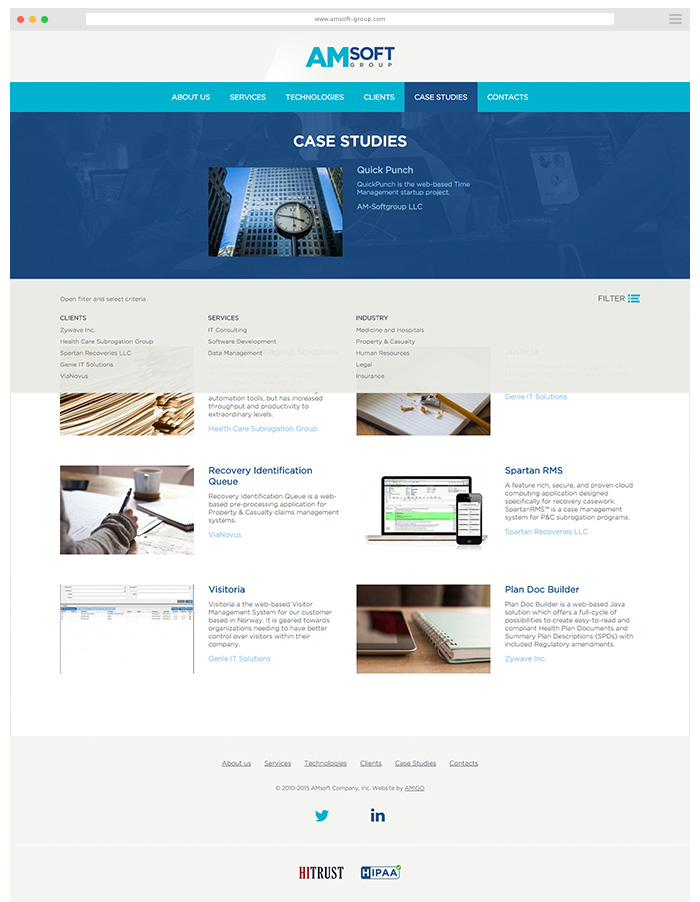 We've build a well thought case studies section to allow an easy filtration.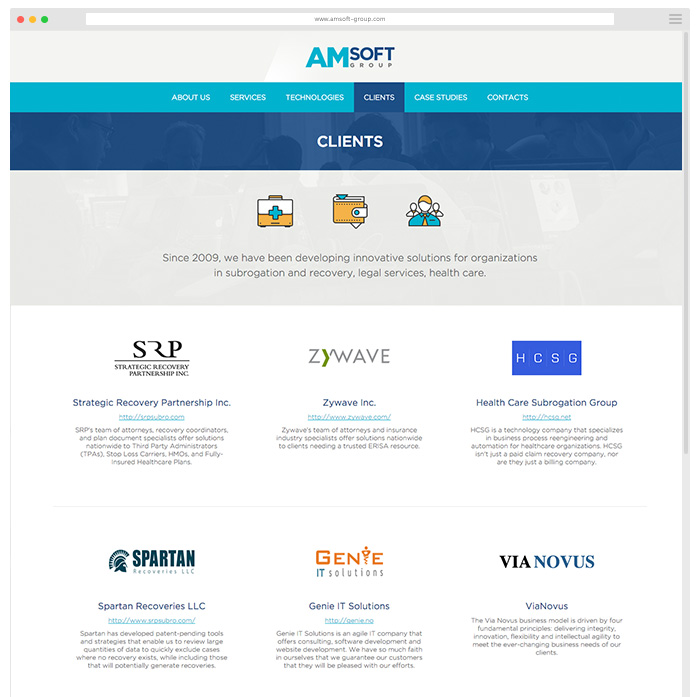 Portfolio contains some major players in the health care IT support field.