Competition support platform
Non-commercial partnership "Competition Support Association" is a platform for the formation of a consolidated position of the business community and the government on regulatory issues in the field of competition.
Homepage has a short presentation and the latest updates.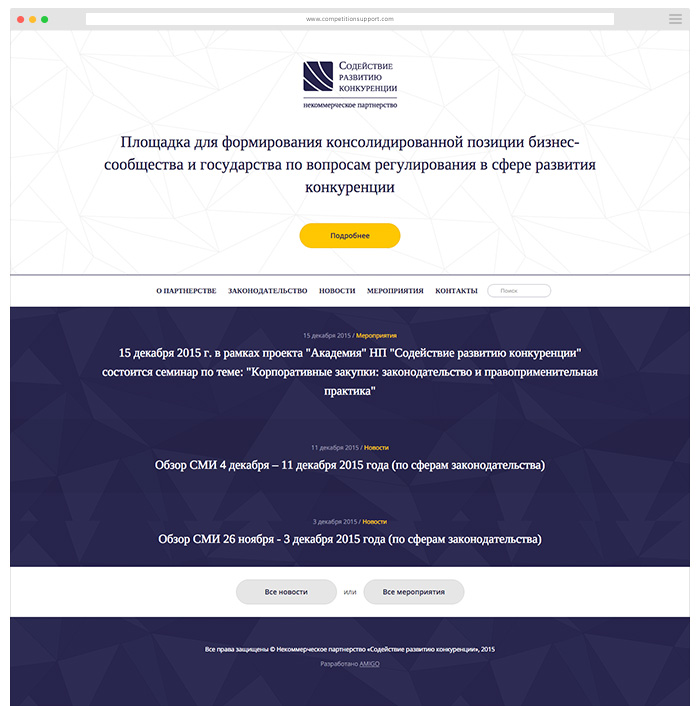 The association was established in 2007 and brought together leading lawyers in the Russian antimonopoly law, economists and professors specializing in competition matters.
The list of attendees to the association is quite remarkable.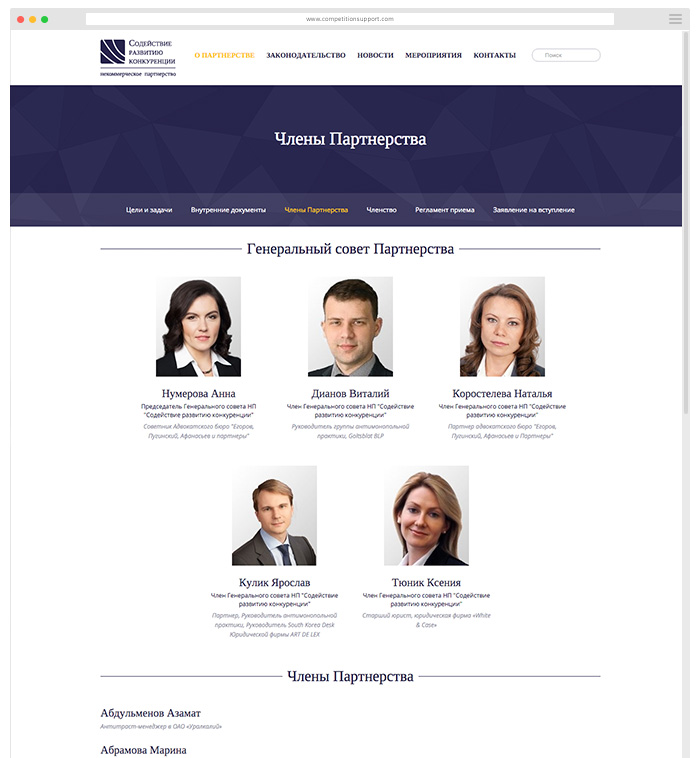 The websites has a very useful collection of laws, decisions and comments on the competition matters.