CAPC site was a complex project, as the requirements grew together with its development. The structure changed 2-3 times, which wasn't a problem, because the management system permitted quick changes within the pages and hierarchical structure.
Home page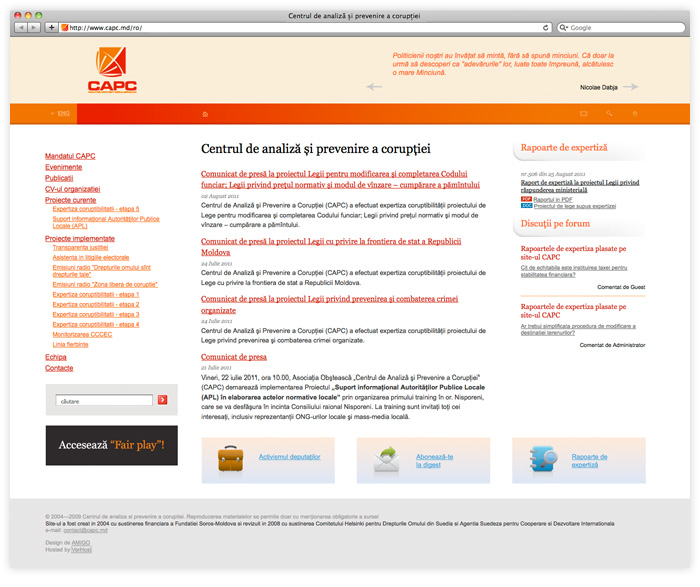 The management system also permits adding banners with internal promotions, radio broadcasts, news, events and expertise reports, which can be inserted from several locations.
"Corruptibility expertise – 3rd stage" Project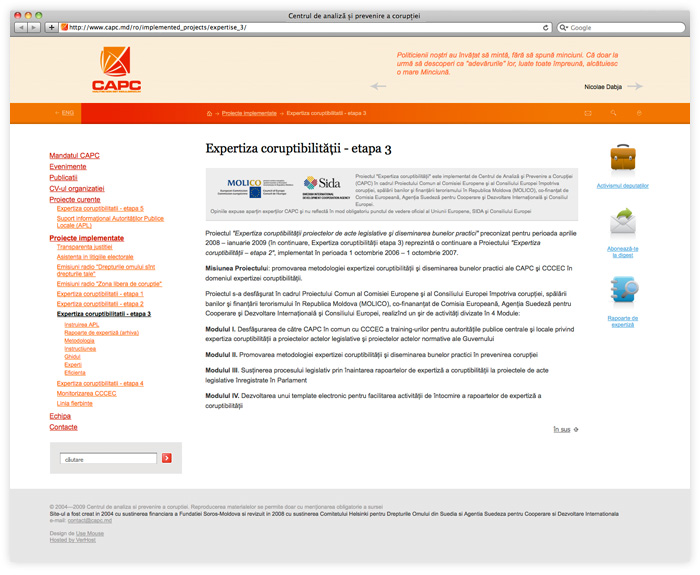 Also, a report evidence system was developed within "Corruptibility Expertise" Project against corruption, money laundering and terrorism financing in Moldova, co-financed by European Commission, Swedish Agency for International Cooperation and Development and European Council. This is a multi-user system. It permits adding the reports by CAPC experts and send for approval to the admin of the project. After approval, they are published automatically on the site, where they can be read or downloaded in PDF format together with the analyzed law.