"Et Cetera" is represented by a group of enthusiastic young people whose purpose is to grow fine grapes and to produce wines of uniquely Moldova character. They are firmly convinced that their native place has all the necessary conditions to make their dream come true-to create a noble luxury wine and to develop the wine culture in Moldova.
Sweet stories about how Etcetera was born, make the homepage pretty simple.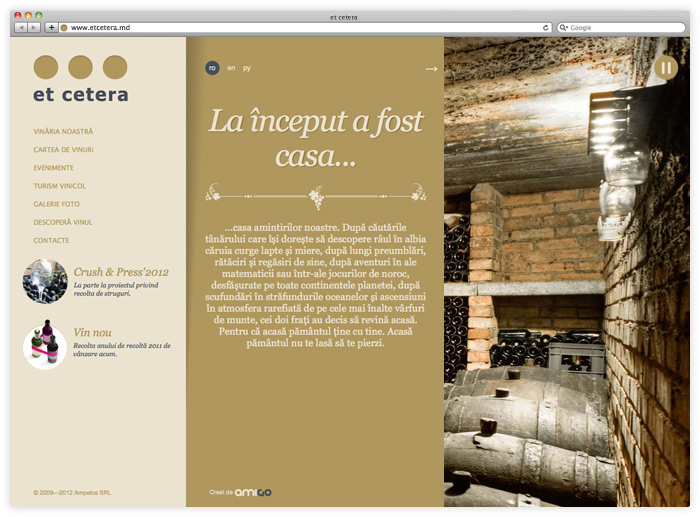 "Et Cetera" is a family adventure – everyone is working hardly and takes care of each grape. The vineyards are collected manually, in this process usually participate the whole family and family friends.
Check the wine card and availability on shelves. Certainly no regret.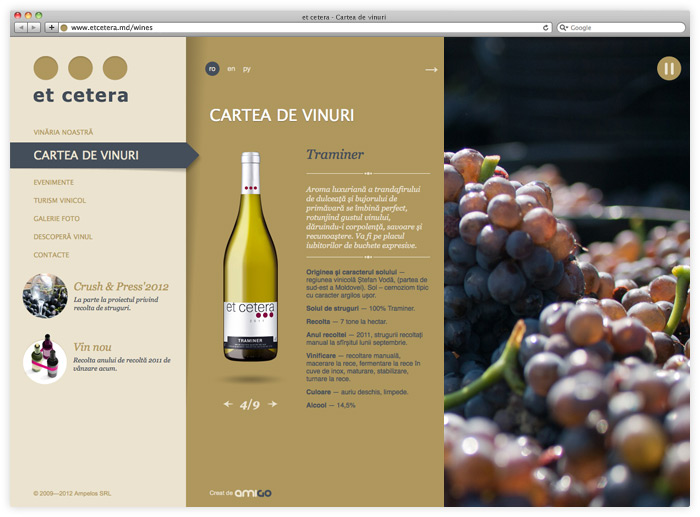 Their wines can be found at Carpe Diem wineshop & bar and by the way, 2011 vintage is waiting for your recognition and enjoyment.
For pages like this – extendable layout comes handy.