Art De Lex is a national law firm that advises Russian and foreign companies operating in the Russian Federation, as well as in other countries. We work closely with our clients to help them to attain their goals in some of the most important cases and transactions affecting their respective industries, as well as to achieve significant and sustainable benefits for their businesses.
We were approached with the only aim – to make the website easier to administrate, add some new functionality, adjust the design to newer standards but keep the old theme.
Homepage is always updated with news, events and recent publication/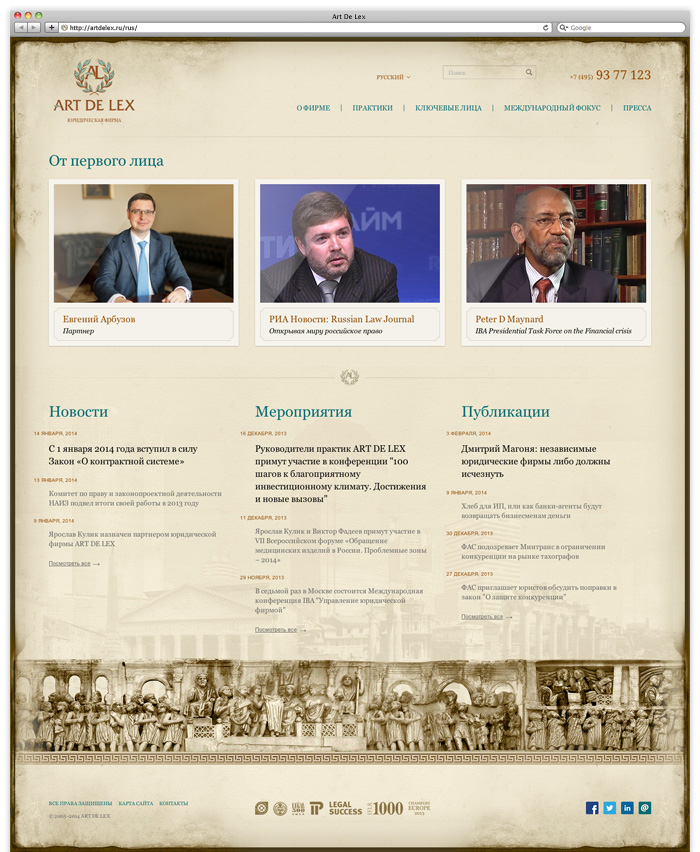 The new website was meant to be fully informational for clients. They can find here the whole team with job descriptions and contacts and even can order a callback or leave an enquiry.
The whole team
Art De Lex is representing companies in a wide range of practices and a lot of things are happening in these areas too. A whole press section was developed to make sure every details from the company's life is reflected on the website.
Each practice page has an extract of recent related events, news and publications.