NewsMaker, an online independent news agency, was founded by a team of former employees of Komersant-Moldova. The website focuses on local news, covering also regional and world current affairs. While the news constitute the main content of the timeline, the website also includes opinions, special projects.

Our suggestions regarding the font and colour have been taken very well
and are now part of NM's identity.
The website's layout has many elements but they are well positioned to avoid visual clutter. In the header you can get all daily bits of information like weather and exchange rates, together with quick access to social networks, RSS and search engine. Scroll just a bit and there you are. Below the well structured menu an ocean of news begins. Dive in. 
The home page is continuously updated with the latest news from all over the world.  

We worked really hard to make a responsive version which would not lose any important bits and would work really nice accross devices like phones or tablets. Main concern here was to reduce the amount of data to achieve a quickload of the pages but still keep a pleasant look.
On-the-go version is really compact and content oriented.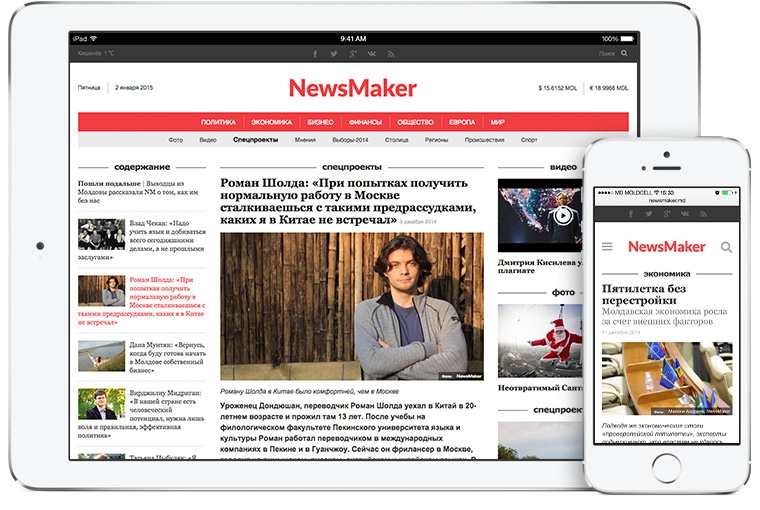 The project is an ongoing one and we are mostly working on a custom CMS for the NewsMaker team to make their job more pleasant and less painful, so don't judge us too severe :)