If you consider it is crucial that your son or daughter goes to a real English language camp, where English is spoken at least 8 hours a day, but you do not have the means or intent to let them go to Great Britain – DEC camp is your best choice.
Homepage is a quick insight in DEC philosophy of fun learning and edutainment.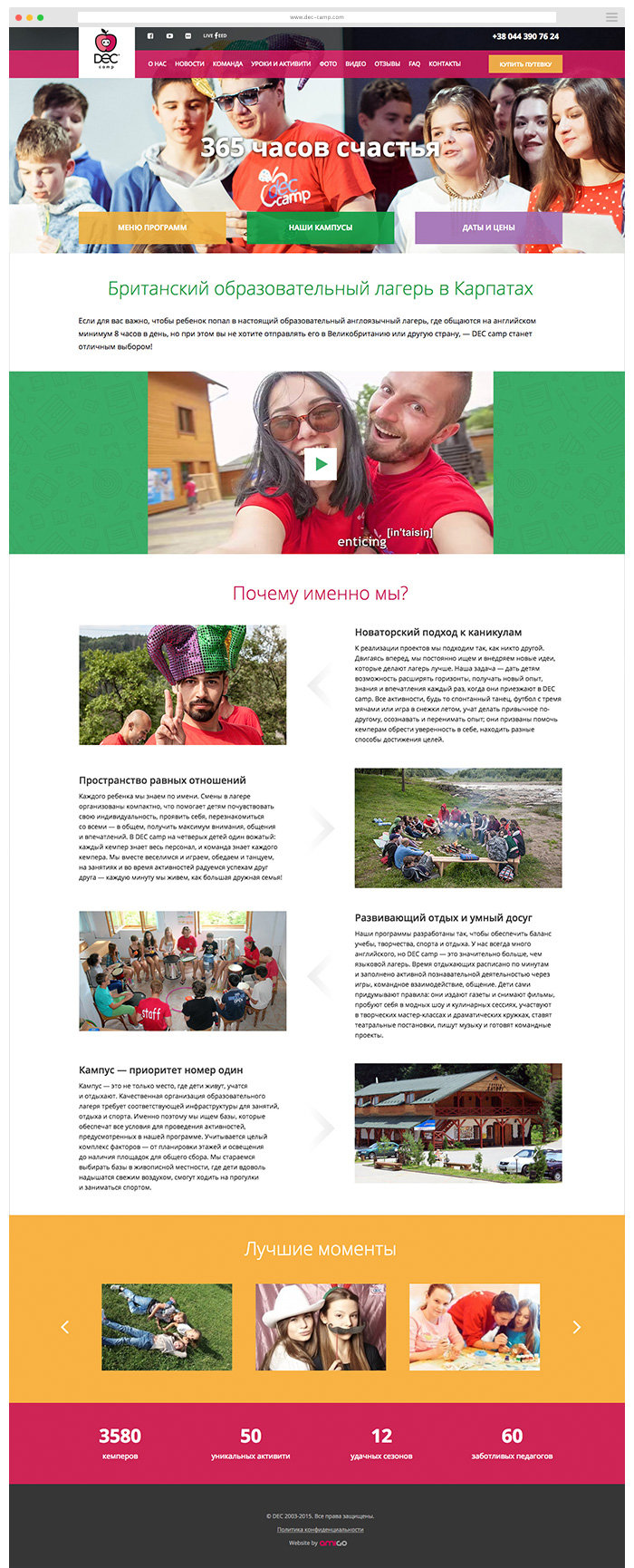 DEC camp is unique, providing intellectual leisure for 21st century adolescents. Challenges and winnings are routine here; the instructors and counselors will help reach common ground, even in a foreign language like English.
The registration form calculates the cost based on the selected options and sends data to a third-party CRM.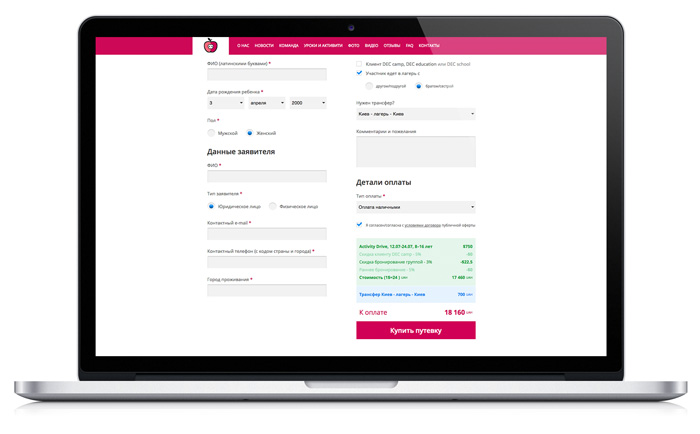 We have also drawn three icons to connect the main three sections of the website: programmes, camps, dates and rates.

The camp has an impressive choice of programmes for you kid, whether you want him to have more fun or get a better level of English. Whatever option you choose, it will be a well thought and designed combination from a wide range of activities that makes the camp trully unforgettable.